Most sports leagues are on hold for now, but one Fayetteville-Manlius High School team continues to compete.
F-M's competitive video gaming club – a member of the national High School eSports League (HSEL) – is now in its fourth week of the spring's virtual season. Ten F-M High School students participate in the club, which is based online and offers players the chance to earn scholarships and become champions of top-ranking video games.   
Before school closed to help mitigate the spread of COVID-19, the F-M team and its advisors, Patricia Stokes and Amy Fiorito gathered together weekly in the school's computer lab where they competed in national gaming tournaments online. Now that many schools in the league are temporarily shuttered, students are participating in individual liveplay remotely from their homes.
"This might be the only sport available to students right now," Stokes said. "I am impressed with the perseverance of this team and their commitment to staying engaged and competing."
There's nearly a dozen top-ranking video games for HSEL participants to choose from. Three F-M eSports members play Rocket League, which is a physics-driven competition and accessible on multiple gaming systems; the rest of the team plays the crossover battle game, Super Smash Bros. Ultimate on Nintendo Switch. F-M's Rocket League team is currently undefeated in HSEL's spring tournament.
"The students are doing so well in the national tournament," Stokes said. "One of our team officers, Josh Civitello-King, has been integral in keeping the team on task, managing their efforts, and tracking their progress."
The spring tournament's play-off round will begin mid-May and finals are scheduled for June 1-5.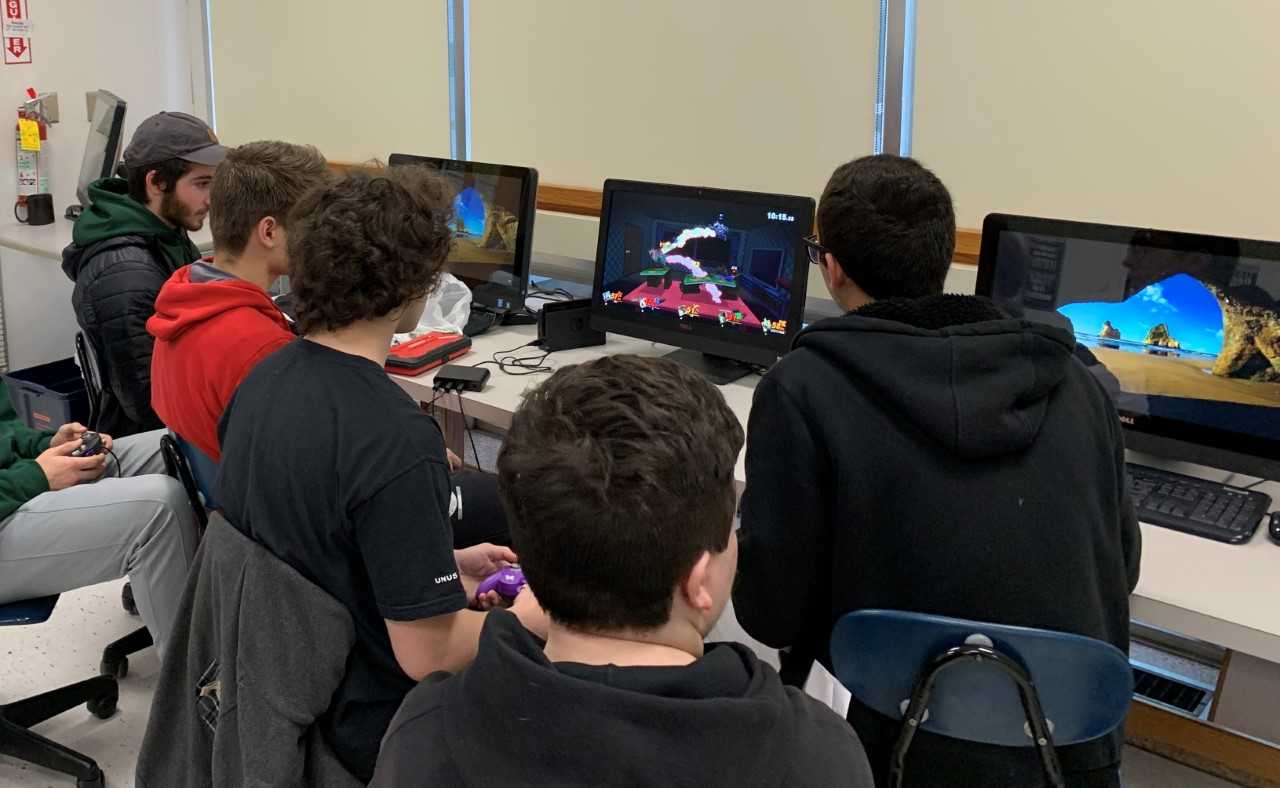 Members of Fayetteville-Manlius High School's eSports club compete in an online video gaming tournament held earlier this school year.
Continued communications
The district will continue to update the community via the district website with any new information and frequently asked questions.
Any time-sensitive, critical information will be shared via the district's SchoolMessenger notification system, which sends email, text message and phone call notifications, depending upon how parents subscribed to the system.
More COVID-19 information and previous F-M COVID-19 communications