Starting this fall, admission tickets for Section III Athletics' postseason events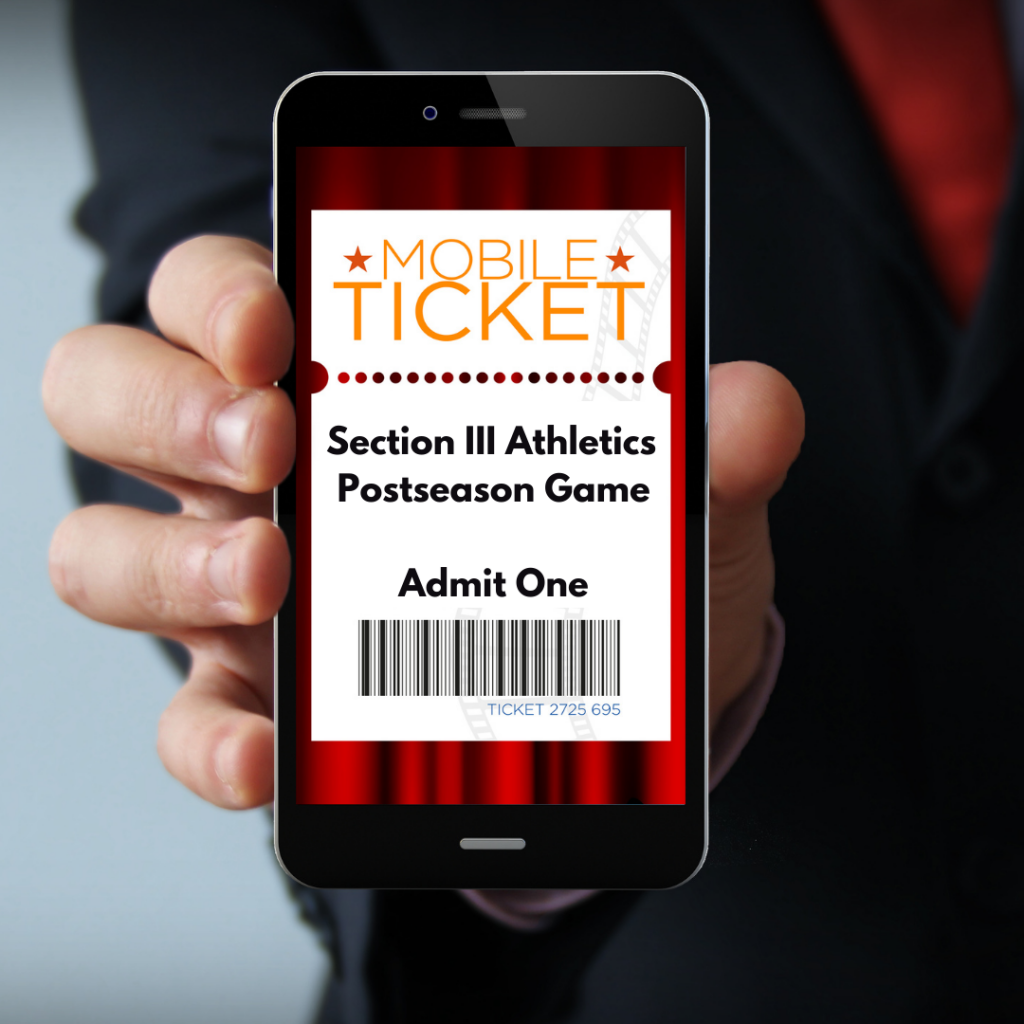 will only be available for purchase online.
Spectators may purchase tickets for semifinals, finals and regional events through HomeTownTicketing, which is available via the HomeTown Fan app and Section III's website. The shift to cashless entry means guests will no longer be able to purchase tickets at the event's entry gate, according to Section III.
All tickets must be scanned at the gate for entry into an event. Tickets purchased on the HomeTown Fan app are stored directly in the app. Tickets purchased via the Section III website will be sent to the email address that the purchaser provides. Guests may use a mobile device to display tickets for scanning; tickets do not need to be printed.
For more information about digital ticketing, please visit the Section III Athletics website.