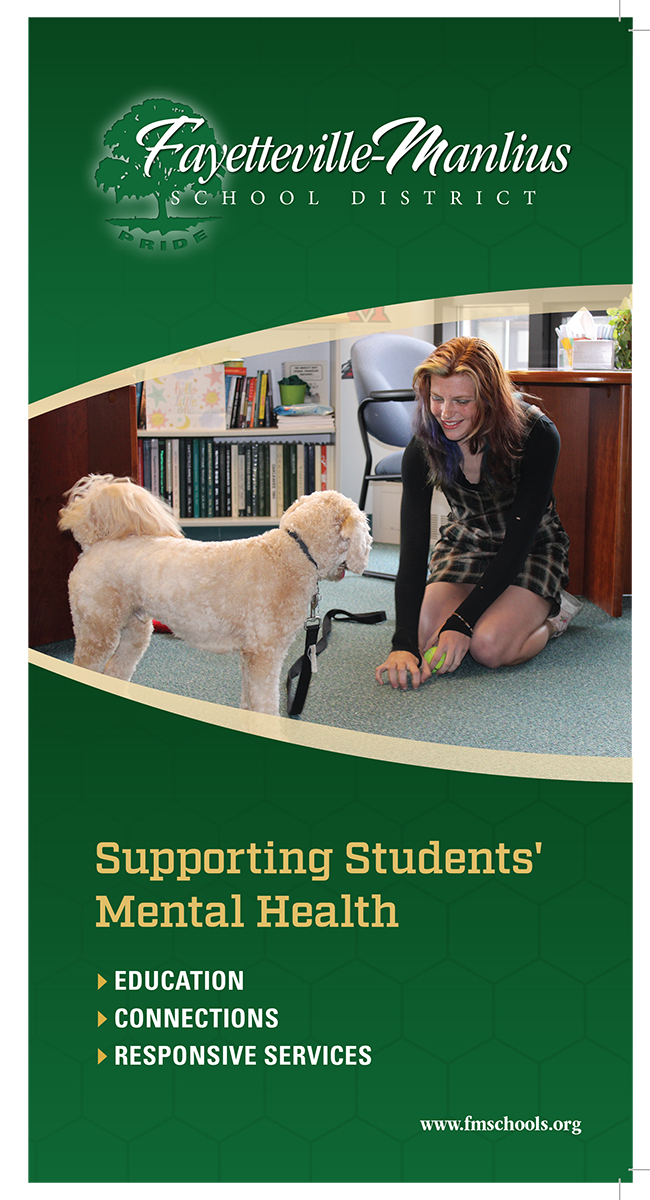 Fayetteville-Manlius School District residents will soon receive in their mailboxes a brochure titled "Supporting Students' Mental Health." 
This publication, which was created by the district and mailed to all F-M residents, provides information about the initiatives that are in place districtwide to support the emotional health and wellness of all F-M school community members. 
Due to a processing error at the third-party company that manages the district mailing list, some recipients of the brochure may notice that the addressee name on the mailing label is incorrect and does not reflect the current resident's name. 
Residents should keep the brochure, as it was intended for every district resident to receive a copy. The district is in the process of rectifying this error with the mailhouse so that future publications are not affected.
Please click here to review the brochure electronically, or here to view the district's webpage that is devoted to supporting students' emotional health.