On Friday, June 25, members of the Fayetteville-Manlius School District's Class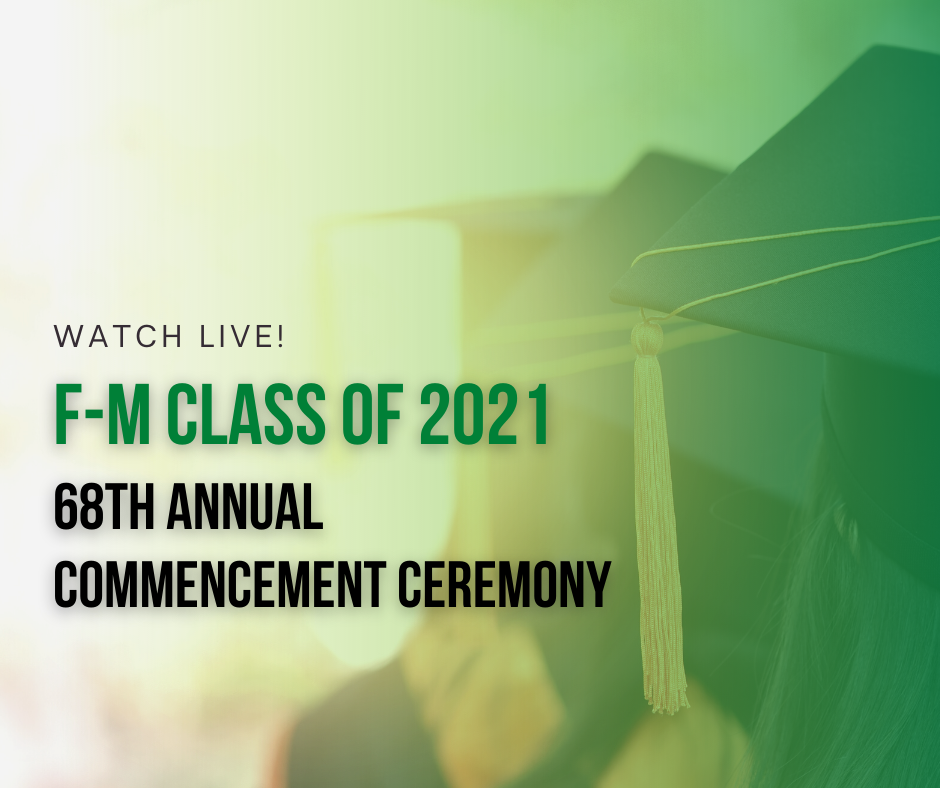 of 2021 will participate in the school's 68th commencement ceremony, which will be held at St. Joseph's Health Amphitheater at Lakeview in Syracuse.
The event was originally scheduled to take place at F-M's outdoor athletic stadium, but was recently changed to the outdoor music venue to better accommodate graduates and their guests. 
All guests must have a ticket in order to attend the ceremony.
Watch the ceremony live online
Complete coverage of the commencement ceremony will be streamed in real-time on June 25.
Traditionally, the senior with the highest grade point average is asked to speak during the ceremony. This year, that student is Emma Kronenberg, who plans to attend Villanova University this fall.
Other speakers will include Superintendent Craig Tice, F-M High School Executive Principal Ray Kilmer, Senior Class President Lucille Fowler and F-M High School social studies teacher Ryan Aldrich, whom the students selected to speak.