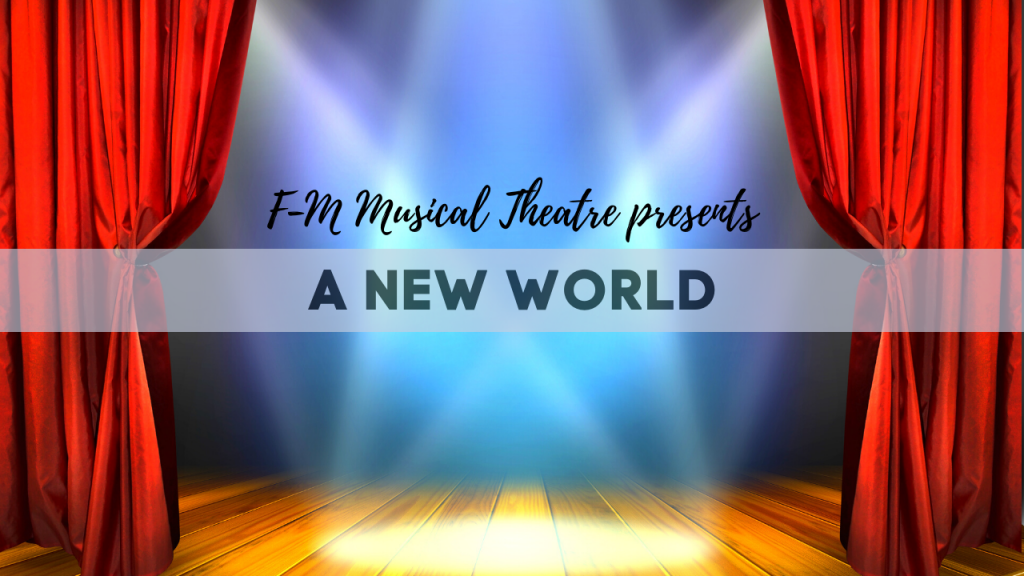 For the first time in more than a year, the curtain will rise again for Fayetteville-Manlius High School's drama students.
On April 23 and 24, a cast and crew of 100 students will present a cabaret-style musical, "A New World" for online viewers and a limited in-person audience. The musical incorporates 17 songs from a dozen Broadway shows and includes original student artwork and poetry.
The show is a true-to-life, emotional and theatrical journey, according to its synopsis. It begins with an introduction to the world of musical theatre and recreates experiences of having this world shuttered by the COVID-19 pandemic. 
Performances are 7 p.m. Friday, April 23 and Saturday, April 24; livestream tickets are available for purchase online. Tickets are $10-$25 per device for each show and viewers can choose the price they want to pay per ticket. Complimentary tickets are not available for this event.
Performance livestreams are only available in real time; the pause, rewind and fast-forward viewing functions are not available. 
Due to COVID-19 guidelines, in-person viewing is closed to the public and reserved only for a limited number of drama club guests.