Searching for a face mask that's washable and branded with school pride? The Fayetteville-Manlius All Sports Booster Club has it covered. 
To show appreciation for local healthcare workers and help mitigate the spread of COVID-19, the organization is selling adult and youth face coverings as part of a limited time "flash sale" that ends 9 a.m. Thursday, May 14.
Masks are $12 each and available in American flag and F-M pride patterns. Both mask patterns and sizes are constructed using 100% breathable, lightweight polyester fabric for the exterior layer. For added filtration and breathable comfort, an interior layer made of 100% unbleached cotton is sewn into each mask.
The F-M mask features an over-the-ear, single-elastic band. The American flag pattern mask includes a double elastic band that secures around the head.
Both patterns and sizes are hand-washable and reusable. Though they are not intended to be a replacement for surgical masks or respirators such as the N95, they can help limit the spread of germs from an infected person to a healthy person, according to the Centers for Disease Control (CDC).
A portion of proceeds from the flash sale will be given to the Upstate Foundation's recently-established Upstate Employees Support Fund. This fund supports Upstate nurses and environmental services employees and will be used to purchase gift cards for food and help essential workers pay for elder and child care.
The sale also helps support F-M All Sports Booster Club – a volunteer organization that provides funding and support to competitive F-M sports teams.
A minimum of three masks must be purchased per order. Orders will be delivered to homes via contactless delivery by booster club volunteers. Community members that are not affiliated with a specific sports team should enter "none" in the affiliation field at checkout. A central and contactless pick-up location will also be available.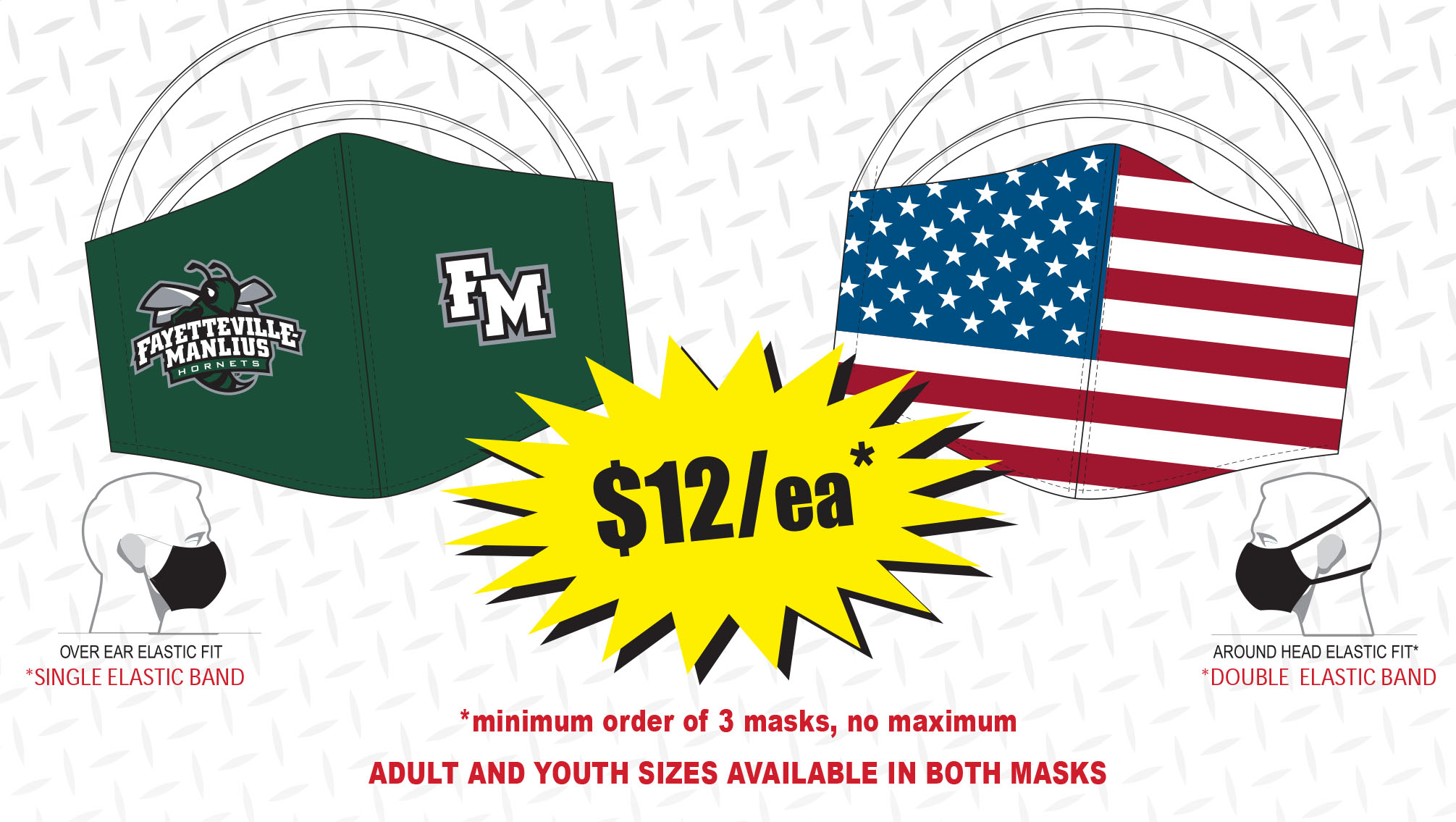 Continued communications
The district will continue to update the community via the district website with any new information and frequently asked questions.
Any time-sensitive, critical information will be shared via the district's SchoolMessenger notification system, which sends email, text message and phone call notifications, depending upon how parents subscribed to the system.
More COVID-19 information and previous F-M COVID-19 communications.