While New York State Gov. Andrew Cuomo has not announced whether brick-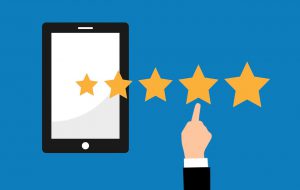 and-mortar school buildings must remain closed this fall to mitigate the spread of COVID-19, Fayetteville-Manlius School District leaders are planning for various back-to-school scenarios.
"The options we're contemplating range from the return of all students (who will have to follow required health and safety protocols) all the way to the re-establishment of a remote distance learning environment – and everything in between," F-M Superintendent Craig J. Tice said in a July 7 letter to families. "Those 'in-between' models, or hybrid models, will seek to alternate remote online learning with in-person instruction using some form of a predictable schedule that would allow families to plan accordingly."
A survey designed to garner parent and guardian feedback about reopening plans was emailed to all F-M families on July 7; it will remain open for one week. Feedback from F-M staff members will be collected separately.
"Input from our families will help us to better prepare for the reopening of schools no matter what option is mandated by the government," Dr. Tice said.  In fact, Dr. Tice praised the community for providing important feedback about the district's recent remote learning efforts in a parent/guardian survey that was administered last month.
Dr. Tice said the district hopes to receive school reopening guidance following the upcoming New York State Education Department Board of Regents meeting, which is scheduled for July 13-14 in Albany, NY. Plans will be announced by the district once they're available.
Please contact sgridley@fmschools.org if you need assistance with accessing the survey.