Five Fayetteville-Manlius High School artists recently received a total of six awards in the 2019 National Scholastic Art & Writing Awards, the nation's longest-running and most prestigious recognition program for creative teens in grades 7–12.
More than 340,000 works of art and writing were submitted for judging at the regional level through more than 100 local affiliates of the nonprofit Alliance for Young Artists & Writers Alliance in 29 categories, including poetry, painting, architecture, short story, fashion design and more.
Students who received Gold Key and American Visions awards will be honored during a June 6 ceremony at Carnegie Hall, and their work will be included in the Art.Write.Now.2019 National Exhibition at the Sheila C. Johnson Design Center at Parsons School of Design at The New School, and Pratt Institute's Pratt Manhattan Gallery in New York City.
The creative teens are also invited to attend the Maker Prom, which is an opportunity for students to participate in discussions, art-making workshops, "open mic" sessions, film screenings, and more. The event, which is hosted prior to the national awards ceremony, will be held at the historic Roosevelt Hotel in Midtown Manhattan.
The F-M winners are: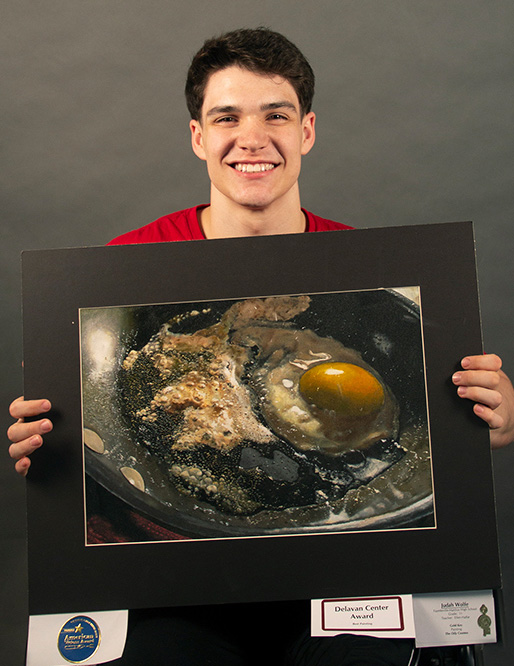 Judah Wolfe, junior
Gold Key and American Visions Awards – painting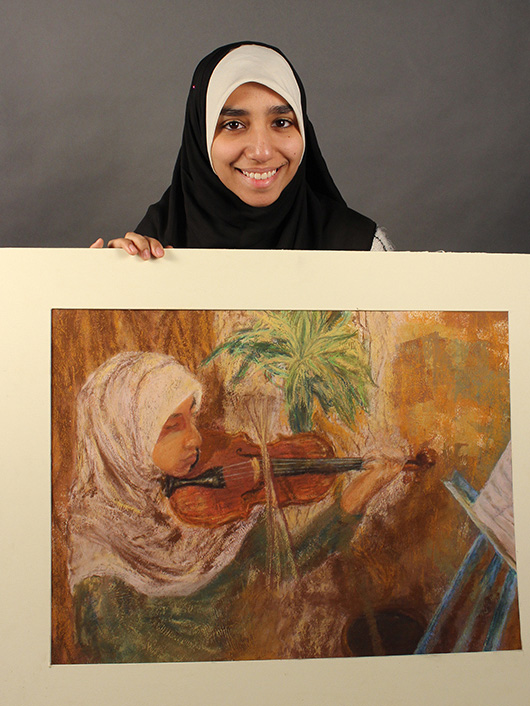 Sondos Elhabbal, senior
Silver Key – drawing and illustration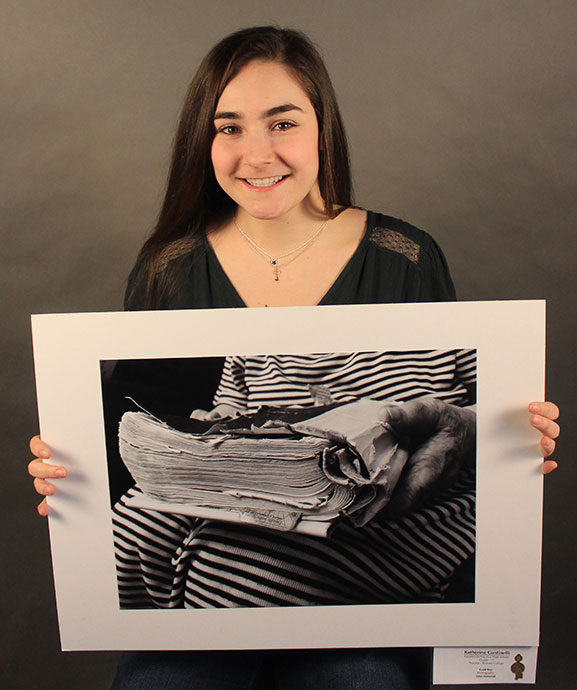 Katherine Continelli, junior
Silver Key – photography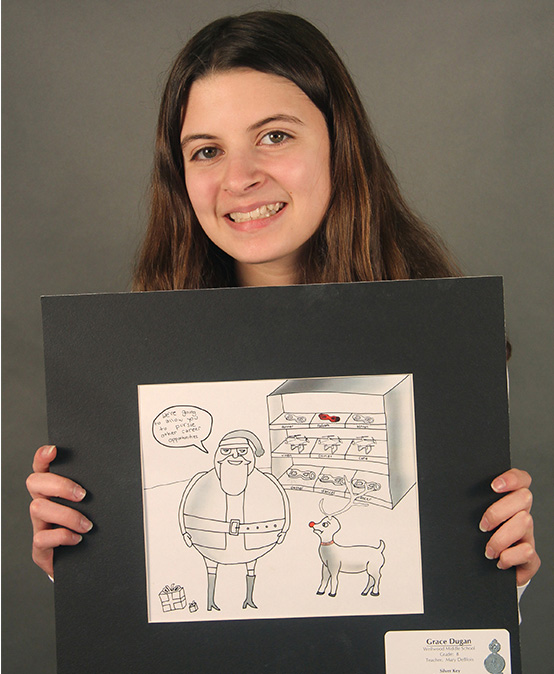 Grace Dugan, freshman
Silver Key – editorial cartooning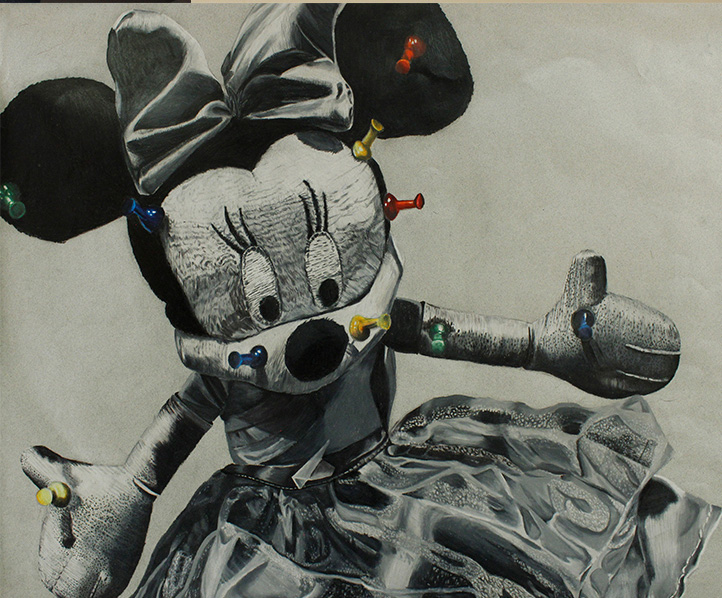 Sophia TenEyck, sophomore
Silver Key – drawing and illustration
Pictured above is Sophia's award-winning illustration.