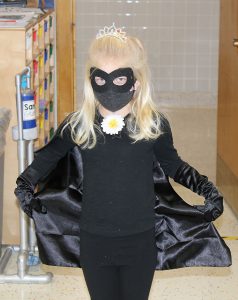 As part of Mott Road Elementary School's month-long celebration of reading, students had some fun dressing up as their favorite book characters, such as Anna from the "Anna, Banana" book series and Belle from "Beauty and the Beast." 
The school's Reading Instead of Technology (RIOT) program is taking place throughout January with a theme of "Reading Will Take You Places." The celebration was kicked off with a virtual author reading by F-M parent and local author Ken Foresti. 
Throughout the month, there will be virtual mystery bedtime readers and a trivia night, and students will count their reading minutes. Students will be rewarded for their reading time with individually wrapped books to keep.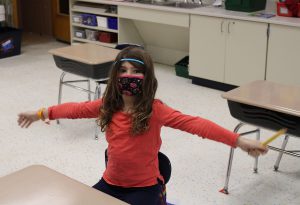 Spirit days, such as Read My Shirt Day, Wear Your Grade-level Colors and the Jan. 14 Dress as Your Favorite Book Character Day, are also scheduled throughout the month. 
"We love RIOT month because it gives our students a chance to refocus and dive into books as we kick off the new year," Mott Road Principal Jonna Johnson said. "Our theme this year is "Reading Will Take You Places" so especially during the months we are stuck at home, and even more so during this pandemic, getting lost in a book and allowing it to take you anywhere you can imagine is fun for us."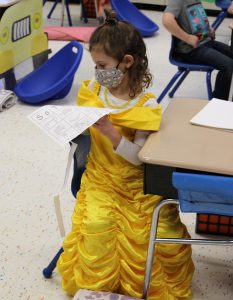 The district's other two elementary schools are planning similar events and activities for their students. At Fayetteville Elementary School, staff members are planning to celebrate reading with their students in March, and Enders Road Elementary School plans to partner with its Home and School Association (HSA) in February to offer its Pick a Reading Partner (PARP) program. The week-long program will include fun, interactive reading activities both in the classroom and at home.