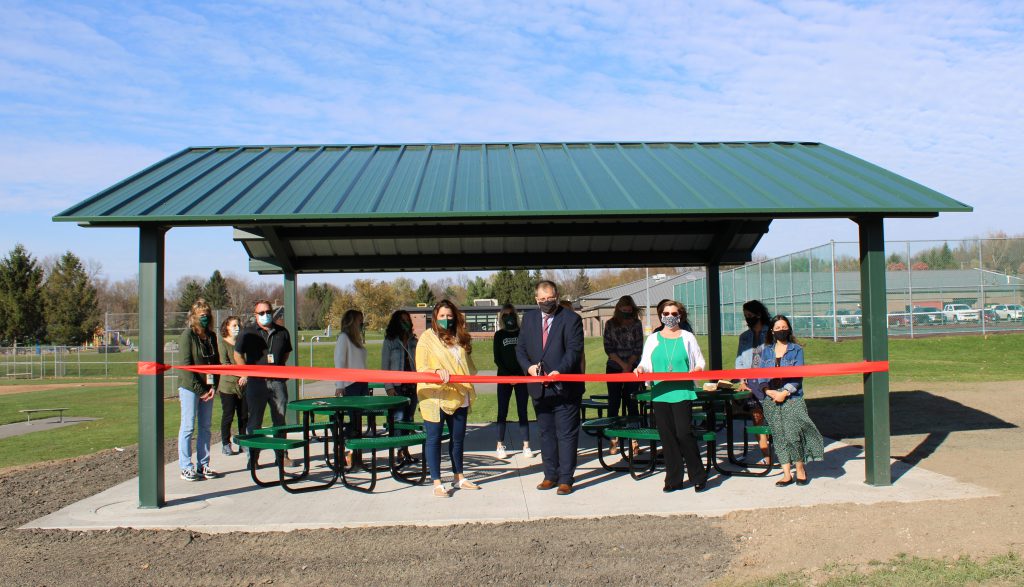 Eagle Hill Middle School students and staff have a new outdoor space to use thanks to the fundraising efforts of the Eagle Hill Home and School Association. 
On Friday, Nov. 6, Home and School Association (HSA) members gathered under the 24-by-24-foot pavilion located behind the school to officially mark its completion with a ribbon cutting.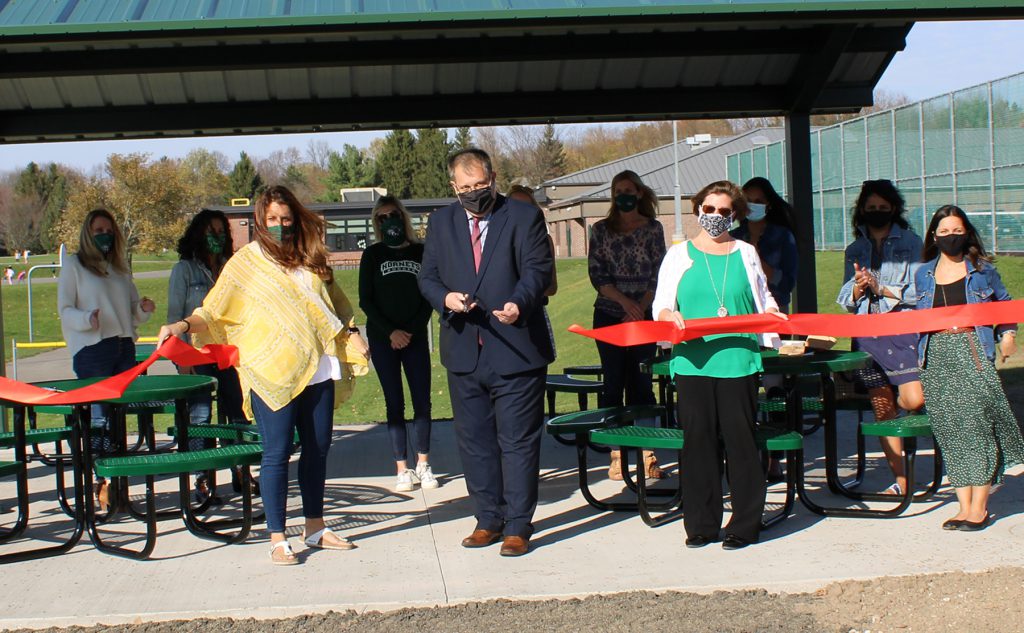 The HSA worked with Eagle Hill Principal Maureen McCrystal to identify a project that would benefit the school community and determined there was a desire for the creation of a space on the school campus that could be used for outdoor learning opportunities. 
The HSA began focused fundraising efforts in 2019 with a Color Run event that included participation fees, product sales and corporate sponsorship. Coupled with other more general fundraisers and savings, the HSA raised $36,819 to construct the pavilion. 
"Last year's Color Run was very well received and a fundraiser success," HSA President Jodi Hearn said. "We had planned to host a district-wide Color Run event this past June, but the onset of COVID made this event not safe to hold at that time. Fortunately, the HSA had been saving for a rainy day, and the board and membership voted to move forward with the funds we currently had in savings." 
The HSA felt that the circumstances of COVID made the timing of an outdoor learning pavilion very timely, and it spent an additional $4,300 on picnic tables for use in the pavilion.  
"Thanks to all the support from the parents, students, teachers and staff of the Eagle Hill community, we are thrilled to see this project finished and donated to the school and the F-M school district for the betterment of our students' learning opportunities and campus," Hearn said.