A Fayetteville-Manlius High School student recently earned top honors at a national summer music intensive and will spend the next few months performing alongside music industry pros.
On July 20, F-M junior Sadie Fridley was named the National Songbook Academy's Songbook Youth Ambassador. She received the top-place award at the Academy's 10th annual finals concert, which caps a week-long youth music intensive for students who have interest in jazz, Broadway and Hollywood music.
"I feel really honored and incredibly lucky to be part of such an amazing program," Sadie said. "It's taught me more about music than I could ever imagine."
Sadie won over judges with her renditions of two Great American Songbook classics: "You'll Never Know" by Harry Warren and Mack Gordon, and "Day by Day" by Axel Stordahl, Paul Weston and Sammy Cahn. She performed these musical selections in front of a near-capacity crowd at The Center for the Performing Arts in Indiana.
This is Sadie's second year attending the Academy, which features master classes, professional mentoring, and workshops focusing on vocal technique and vocal health; phrasing from lyrics; song interpretation; stage presence; improvisation; auditioning for college arts programs, and more.
This year's Academy mentors were Great American Songbook Foundation founder and five-time Grammy award nominee Michael Feinstein, Broadway performers Laura Osnes and Michael McElroy, Grammy award winners Melissa Manchester and Sylvia McNair, and pianist-composer Nat Zegree.
Each student was also paired with a music director for the Academy's duration.
As the 2019 Songbook Youth Ambassador award recipient, Sadie will participate in future high-profile performances, some of which will be alongside Michael Feinstein. Past winners have also sung the National Anthem at NFL games and played iconic venues such as Carnegie Hall, Lincoln Center and Feinstein's cabaret clubs, which are located in New York and California.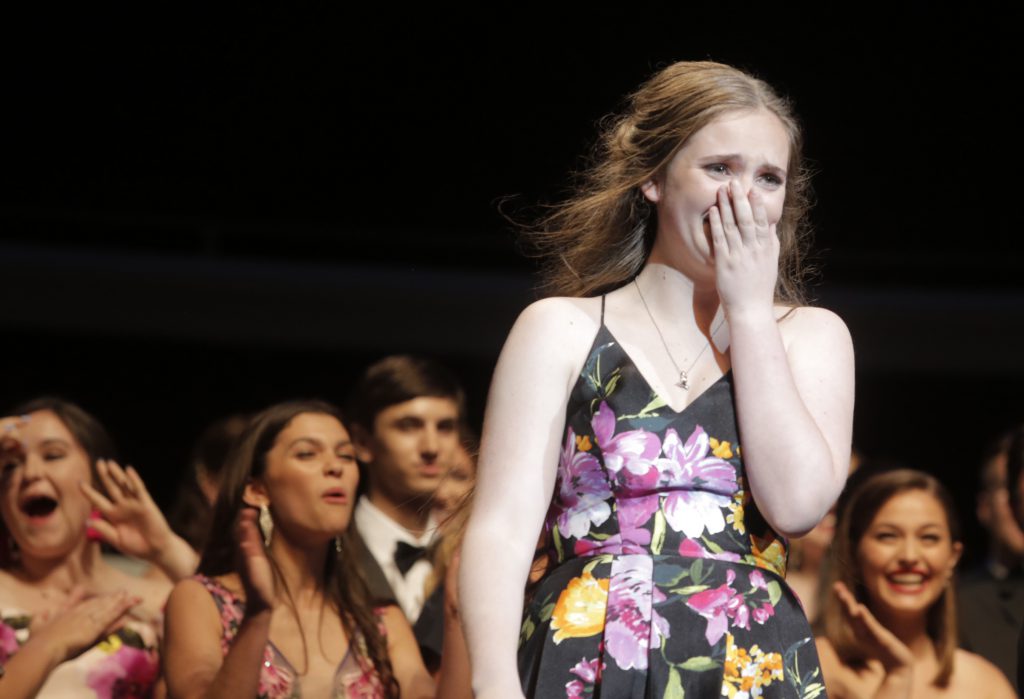 Fayetteville-Manlius High School junior Sadie Fridley reacts after being named 2019 Songbook Youth Ambassador.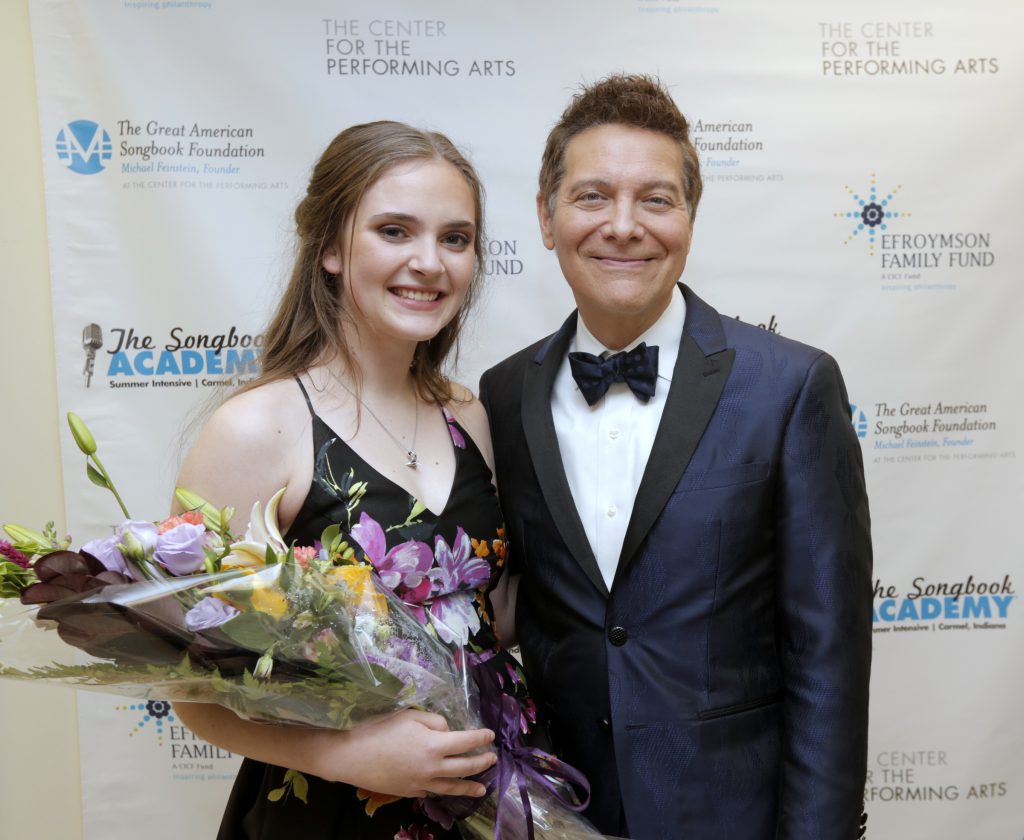 Fayetteville-Manlius High School junior Sadie Fridley poses backstage with Micheal Feinstein, founder of the Great American Songbook Foundation and lead mentor at the annual Songbook Academy.