A Fayetteville-Manlius student spent part of his summer with a group of outstanding young instrumentalists at NYO2, a free orchestra program endorsed by Carnegie Hall's Weill Music Institute that comes together alongside the National Youth Orchestra of the United States of America (NYO-USA) and NYO Jazz.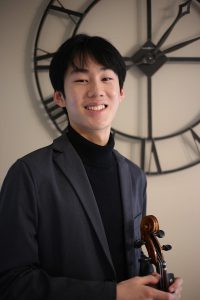 Jonathan So is in 11th grade at F-M, and he plays viola. He participated in the 3-week program over the summer, which required an audition video, a personal essay, and recommendations to be accepted. During the program, which consists of teenagers aged 14-17 from across the country, the musicians went through two weeks of training, which ended with a performance at Carnegie Hall. Then, the musicians spent five days touring the Dominican Republic and performed in Santiago and San Domingo. There, they were able to work collaboratively with young musicians from the area.
"The program was a once in a lifetime experience that was challenging and life changing," explained Jonathan. 
Participating teenagers stayed at Purchase College, State University of New York, and worked closely with top players from American orchestras and conservatories. The group was led by conductor Joseph Young for one of its performances in the Dominican Republic, where they also played the Sibelius Violin Concerto, which featured Grammy-winning soloist, Jennifer Koh.
"I was able to collaborate with a lot of new people in a fun and exciting environment," added Jonathan. "It is definitely something I would love to have the opportunity to do again. I was proud to be able to represent F-M in this prestigious organization."
In his spare time, Jonathan plays with the Syracuse Youth Orchestra, and plays on the varsity tennis team here at F-M.