Nine Fayetteville-Manlius High School students are semifinalists in the 65th Annual National Merit Scholarship Program.
The F-M students are among 16,000 students—a select group that represents less than 1% of high school seniors nationwide—who qualified for the scholarship program by scoring among the highest in their respective states on the Preliminary Standardized Achievement Test (PSAT).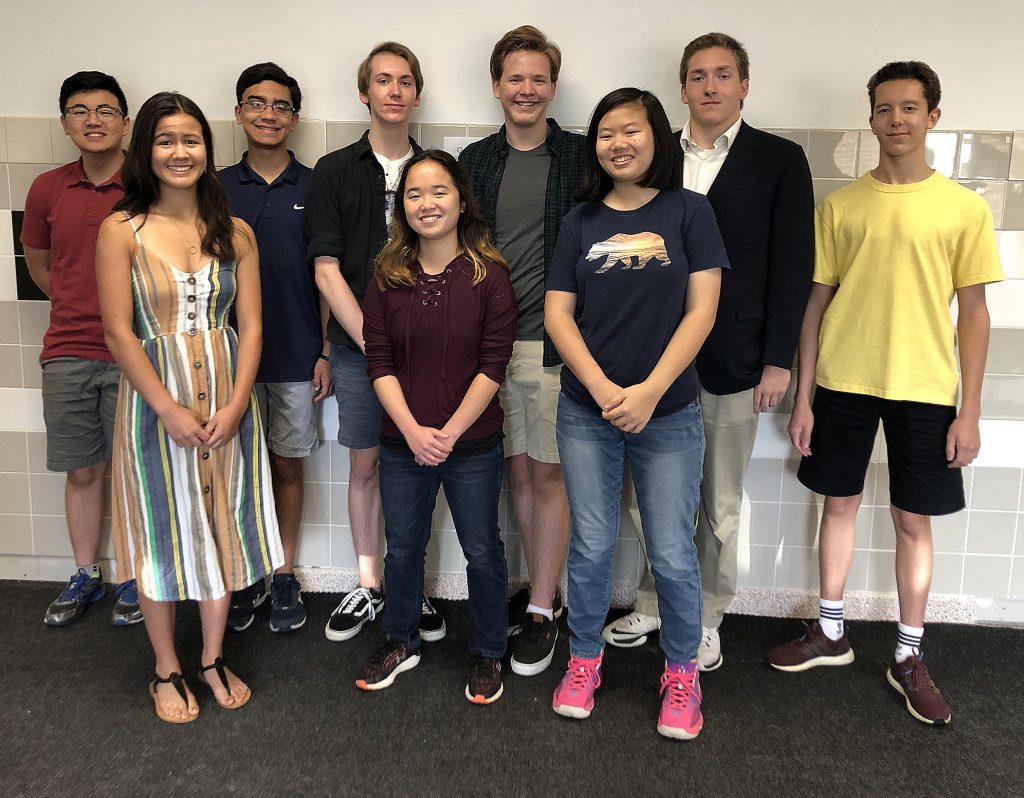 The F-M semifinalists include seniors Carter Hale, Michael Jia, Michael Khmelkov, George Langenberg, Michelle Lim, Daniel Popp, Flavia Scott, Elijah Taeckens and Katherine Yang.
Nearly 90 percent of the nation's semifinalists are expected to be named finalists who will then compete for one of 7,600 National Merit Scholarships totaling about $31 million.
To become a finalist and be considered for the national scholarship, the student and a high school official must submit a detailed application in which they provide the student's academic record, participation in school and community activities, demonstrated leadership abilities, employment and honors and awards received.
The student must also submit an essay and earn SAT or ACT scores that confirm the student's earlier performance on the qualifying test.
The program's finalists and Merit Scholars will be named in spring 2020.