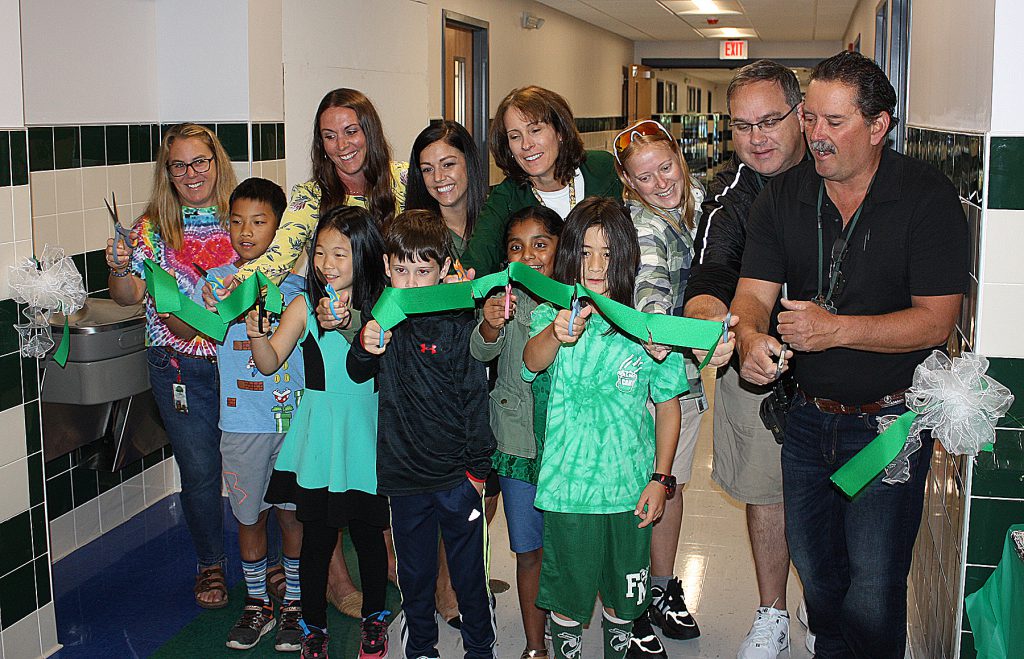 Cheers filled an Enders Road Elementary School corridor as a group of students and staff cut the ceremonial green ribbon stretching across the hallway leading to the new educational wing that voters approved just under two years ago.
The approximate 4,000-square-foot addition to the back of the school houses three classrooms in addition to faculty offices, restrooms, an enrichment learning center and a makerspace. Students and staff are expected to begin using the new spaces next week.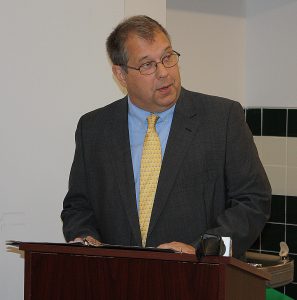 "This new maker-space will allow students to hone their creative-thinking skills and problem-solving abilities on authentic projects designed to foster meaningful learning," Superintendent Craig J. Tice said during the brief ceremony that took place before the new wing was open for those in attendance to take a peek in the rooms. 
The Enders Road construction is part of the $45.2 million capital project voters approved in December 2017. In addition to Enders Road, work is slated to be complete this fall on F-M High School projects, which include a renovation of the library media center to better accommodate the number of students who use the space as well as their current and anticipated future needs, such as more spaces for collaborative work, and updating many of the restrooms to modernize them and better align with the federal Americans with Disabilities Act.
The last portion of the overall project is slated to begin during 2020 at Wellwood Middle School, the district's oldest facility. That project entails a number of infrastructure updates and renovations as well as new parking and traffic flow to help ease congestion and an approximate  15,000-square-foot addition on the side of the building facing Fayetteville Elementary School. 
The addition will allow for more flexibility and spaces designed to foster collaboration, and a new wheelchair accessible ramp will better connect the building and make it easier for people with disabilities to navigate the school. The addition will also allow the kitchen, cafeteria and music instructional spaces to relocate from the basement, which was not originally designed to house them, to the building's first floor.
The Wellwood addition will house the school's new main entrance, which will have additional security measures put in place. The facade of the existing entrance, which is beloved by many in the community, will remain.
Plans for Wellwood have been submitted to the New York State Education Department, and the district is waiting for approval so it can begin the final phase of the 2017 capital project.