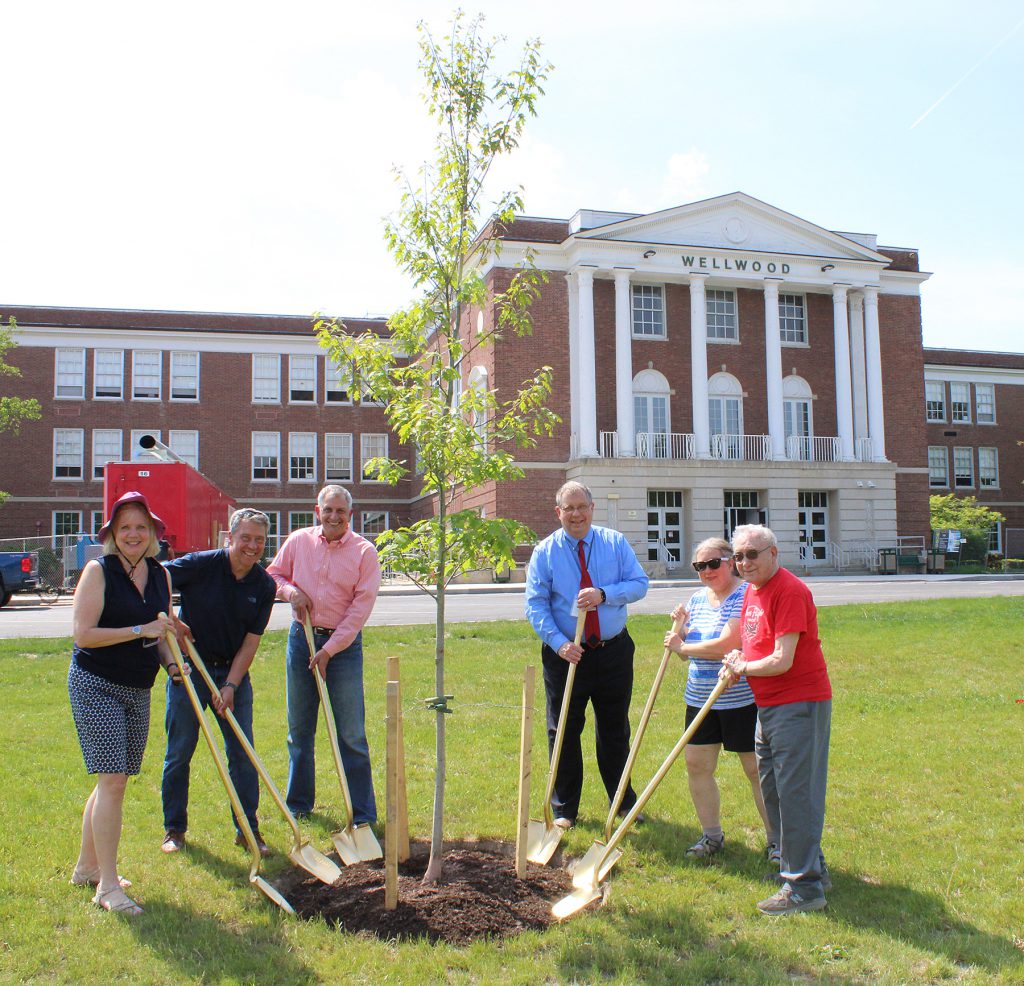 On May 21, representatives from Honor Flight Syracuse, Town of Manlius Government and the Fayetteville-Manlius School District gathered at Wellwood Middle School to plant an oak tree in front of the school.
Cross Creek Nursery in Manlius donated the tree to district resident and military veteran Anthony Pircio to honor him on his 100th birthday, which was in March.
Because the school district's logo is an oak tree, Pircio worked with town officials to donate the tree to the district to plant as part of its recent renovations to the middle school. 
The Eagle Bulletin recently published a feature story about Pircio: Manlius WWII veteran honored with Centurion celebration.