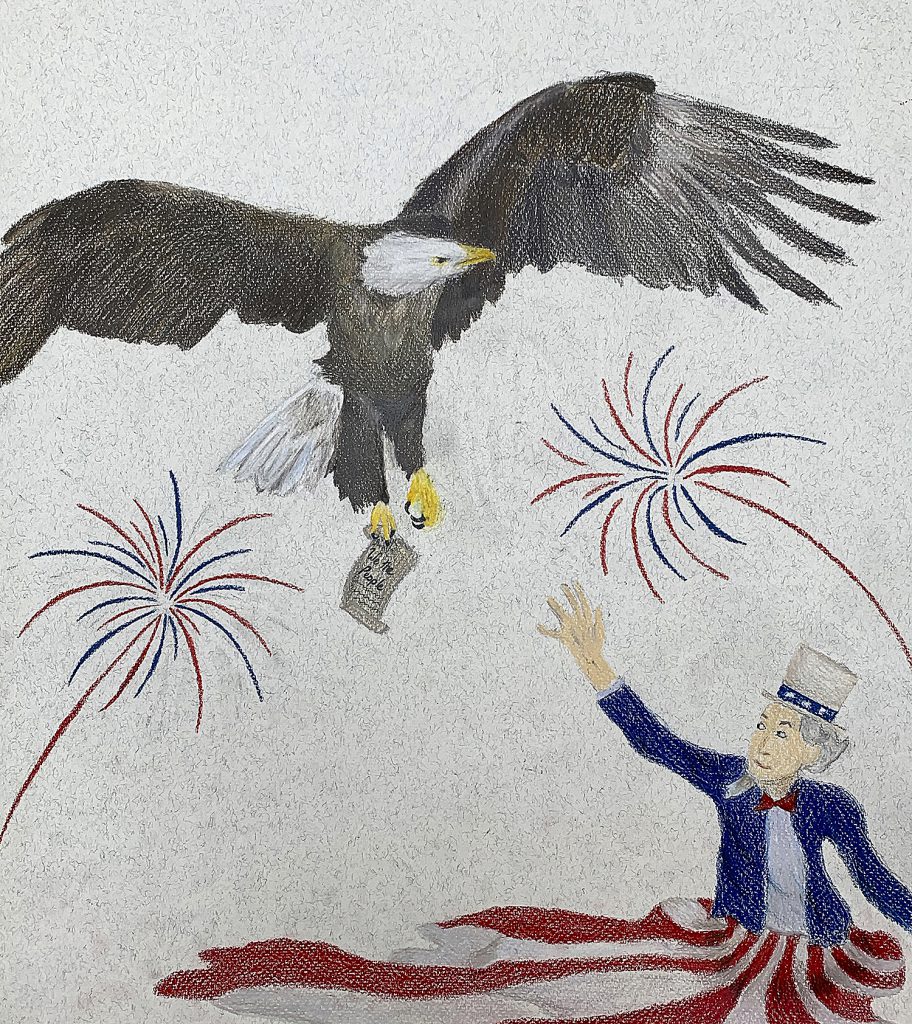 A Fayetteville-Manlius High School student recently won a statewide art contest focused on the United States Constitution. 
Sophomore Julianna Hall entered Office for Justice Initiatives' 2022 Law Day Art Contest, which had a theme of "Toward a More Perfect Union: The Constitution in Times of Change."
The contest was open to any student in grades 9-12 enrolled in a high school within New York state or a homeschooled student who has completed coursework through grade 8 and is working toward a high school degree within New York.
The artwork was judged based on creativity, originality, professional quality (neatness and craft), aesthetic quality (design, layout, color/tones), concept (honoring the Law Day theme), selection and application of materials and complexity/level.
Julianna's submission, "Be Fierce and Pierce," will be featured on the New York State Unified Court System webpages and social media platforms for one year.