In honor of their commitment to helping local children whose lives have been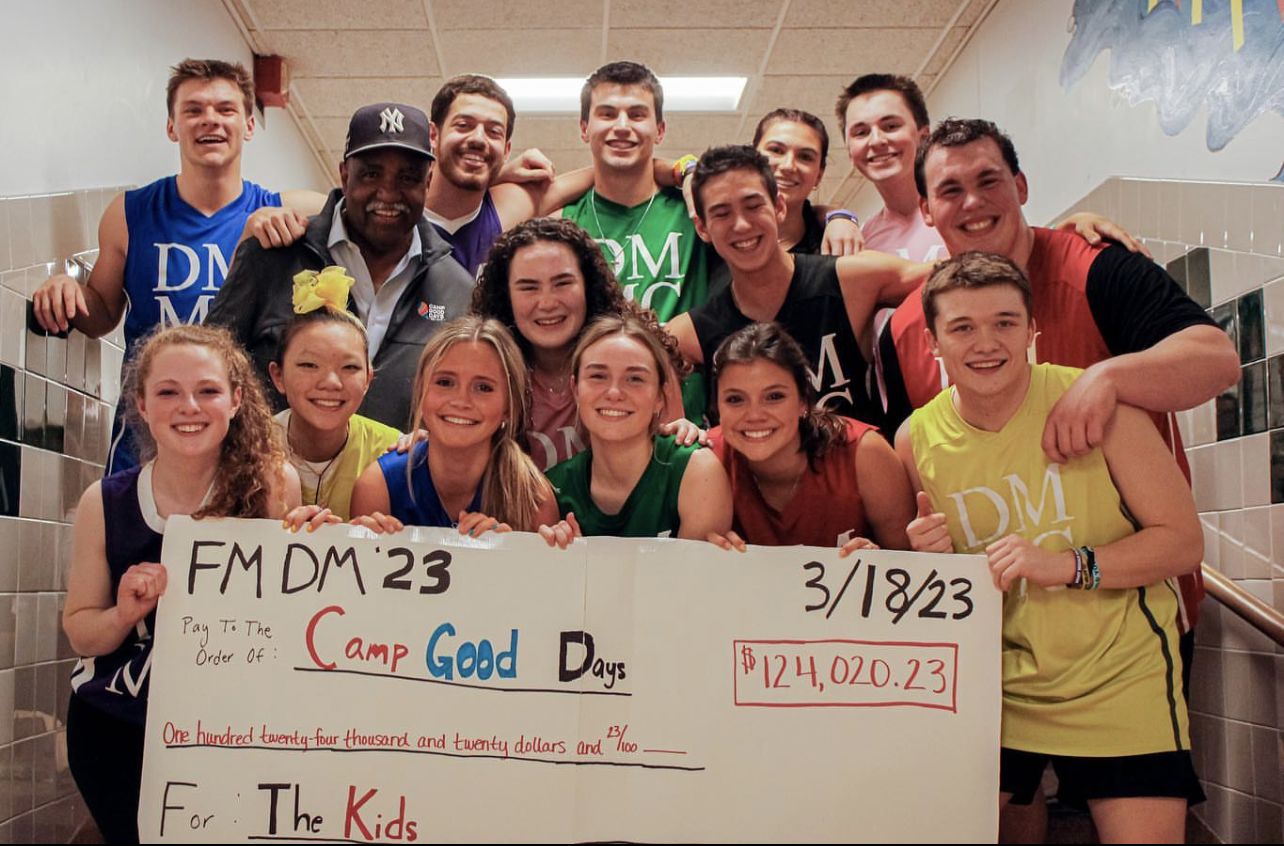 impacted by a cancer diagnosis, Fayetteville-Manlius High School students recently spent more than six hours on the dance floor.
The annual Fayetteville-Manlius High School Dance Marathon fundraiser – o
r "DM" as it's referred to on campus – recently raised $124,020, which will help send about 155 children affected by cancer or other life challenges to a special summer camp operated by Camp Good Days and Special Times.
The fundraiser took place March 18 at F-M High School. In addition to dancing, the event included performances by the school's dance and step teams, karaoke, a handball tournament and other games. It was the final fundraiser for the campaign.
Members of F-M High School's student council organize the event each year and choose Dance Marathon MCs (masters of ceremony) after auditions, which are held earlier in the school year. The MCs lead the fundraising campaign, which begins in January with a schoolwide kickoff assembly.
While each student is required to raise a minimum of $70 to participate in the event, many students raised much more, some by going door-to-door in the community to secure donations.
Donors were also able to make online contributions, and donations were made directly to Camp Good Days in the name of F-M. Local businesses also contributed to the student-driven campaign.
It costs about $800 to send a child to camp, and many students aim to meet or exceed that amount. Last year's event raised $116,072 for the local organization.