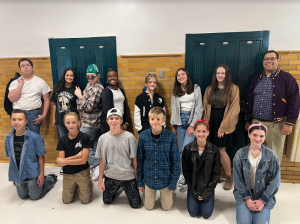 On Friday, Sept. 30, the 8th grade students at Wellwood Middle School celebrated their hard work in completing the novel The Outsiders by S.E. Hinton. The Outsiders has been read in many classrooms across the country since its publication in 1967.
The celebration, which has been dubbed Outsiders Day, gives students the opportunity to dress up as their favorite characters, listen to 60s music and view The Outsiders film in the auditorium.
Outsiders Day is a day that both students and teachers look forward to every year.