To better connect with their peers, Fayetteville-Manlius elementary students recently spent time in someone else's shoes.
Earlier this school year, Enders Road, Fayetteville and Mott Road elementary school students participated in a hands-on learning program that offers participants a chance to learn and navigate tasks from a different perspective.
In October and December, third and fourth grade students at Enders Road and Fayetteville elementary schools participated in the We All Learn Differently Olympics – also known as WALDO. During the event, which is held at the F-M schools every two years, students work through simulations that prompt them to complete activities by approaching them differently than they normally would.
A similar event, Training Everyone at Mott – also called TEAM Day – was held in December for Mott Road's third- and fourth-grade students. This is the first year Mott Road has offered the program, which was developed by the school's Site-Based Team – a group of parents, educators, administrators and students who work to improve student achievement and success at the building level.
Despite bearing different names, the WALDO and TEAM programs are structured similarly in that both workshops feature activity stations for students to rotate through. The stations focus on topics such as visual and hearing impairments, and medical, learning and physical challenges, and are led by presenters who have specialized knowledge of the topic.
At each station, students are encouraged to work through everyday activities – like playing a game of basketball, navigating a cluttered row of desks or performing a writing assignment – while using devices and alternative techniques, such as a wheelchair and occupational therapy "squiggle pens", to alleviate accessibility barriers.
"The idea is to increase student awareness about disabilities, along with encouraging social interactions between students of all abilities," Fayetteville Elementary Principal Eileen Lux said. "It is a unique opportunity for our students to have a hands-on learning experience in a structured setting. The result is a demonstrated increase in caring and empathy in everyone who participates."
Two years ago, Fayetteville Elementary added a panel discussion to its WALDO program. Individuals with various abilities candidly discuss with students how they overcome different challenges in their everyday lives. This year's panel featured two Fayetteville-Manlius High School graduates, a Wellwood Middle School seventh-grader and a West Genesee High School sophomore.
The panelists each talked about their hobbies and interests, which included horseback riding, playing soccer and spending time with friends, and some of the strategies they employ to participate in these activities.
At Enders Road, Fayetteville-Manlius High School junior Kiersten King participated in the school's WALDO program. Kiersten, who is visually impaired, presented a video she produced that simulates for viewers navigating high school from her perspective.
"At Enders, and all of our schools, we support our students' learning, using a variety of different methods, to best match their needs," said school counselor Kathryn Haley. "This was an opportunity to help our students understand how others may learn. The more understanding that students have for one another, the better they are able to support one another and work together."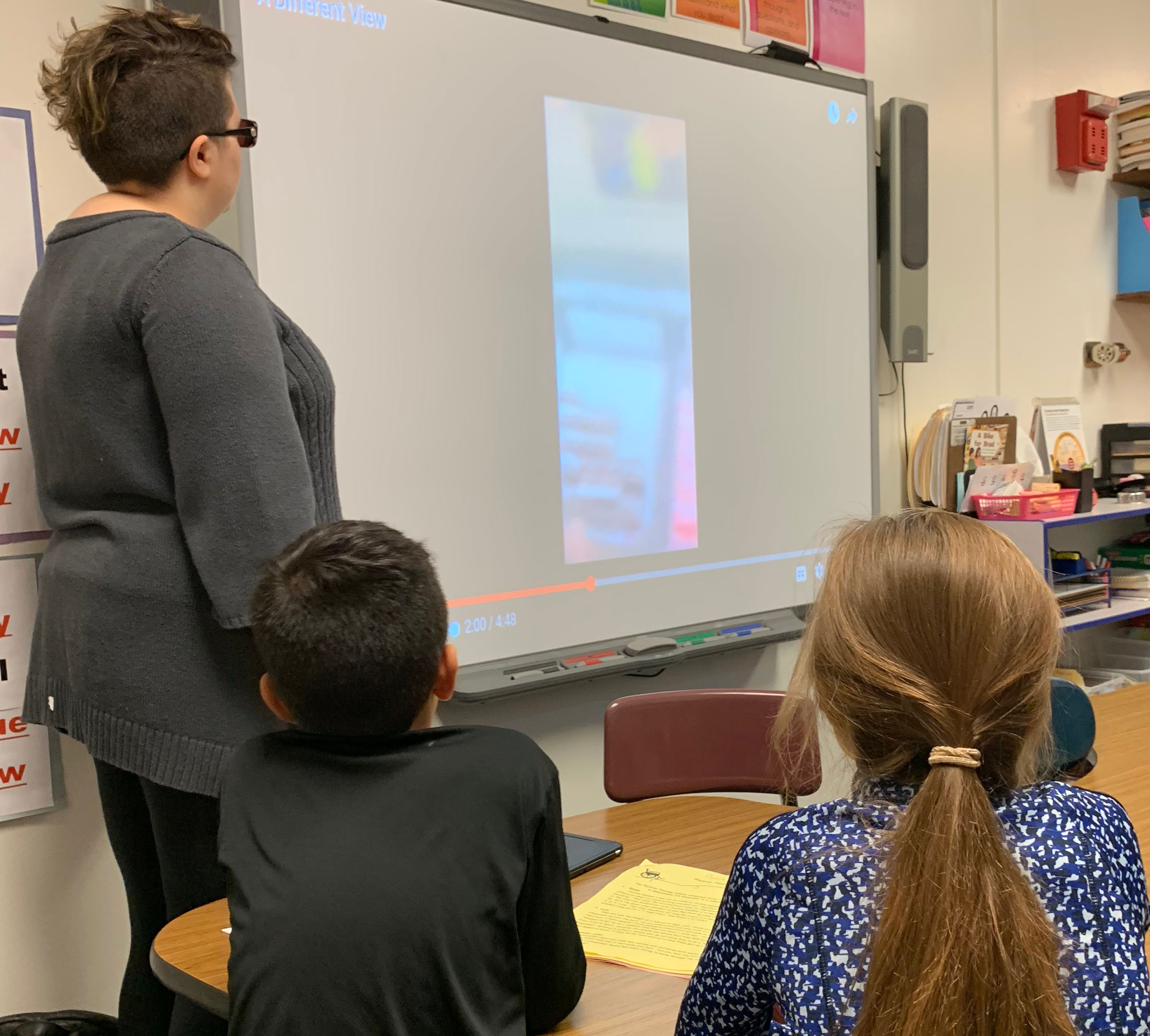 Fayetteville-Manlius High School student Kiersten King shows to Enders Road Elementary School students a video she produced that simulates what it's like to navigate school with a vision impairment.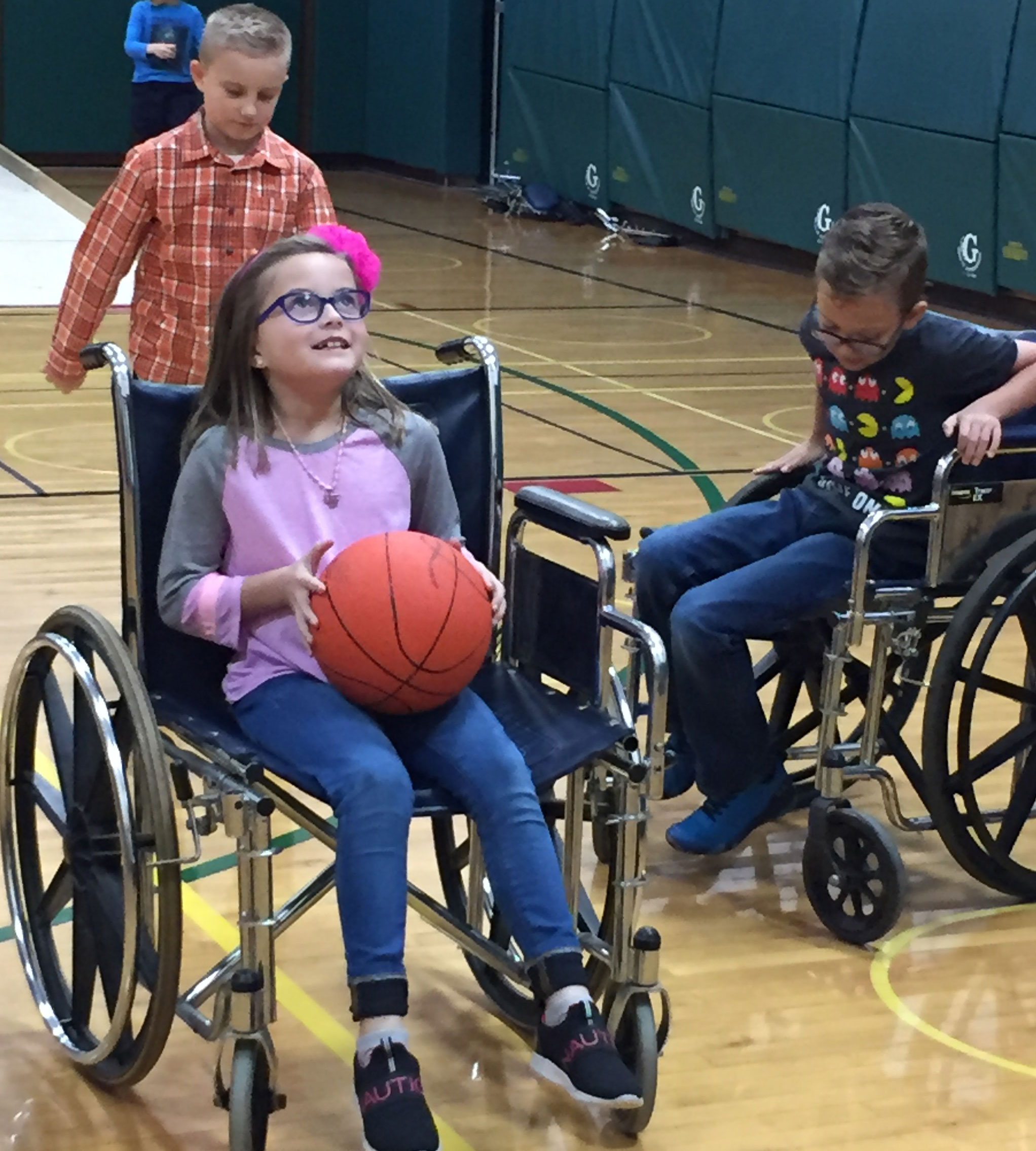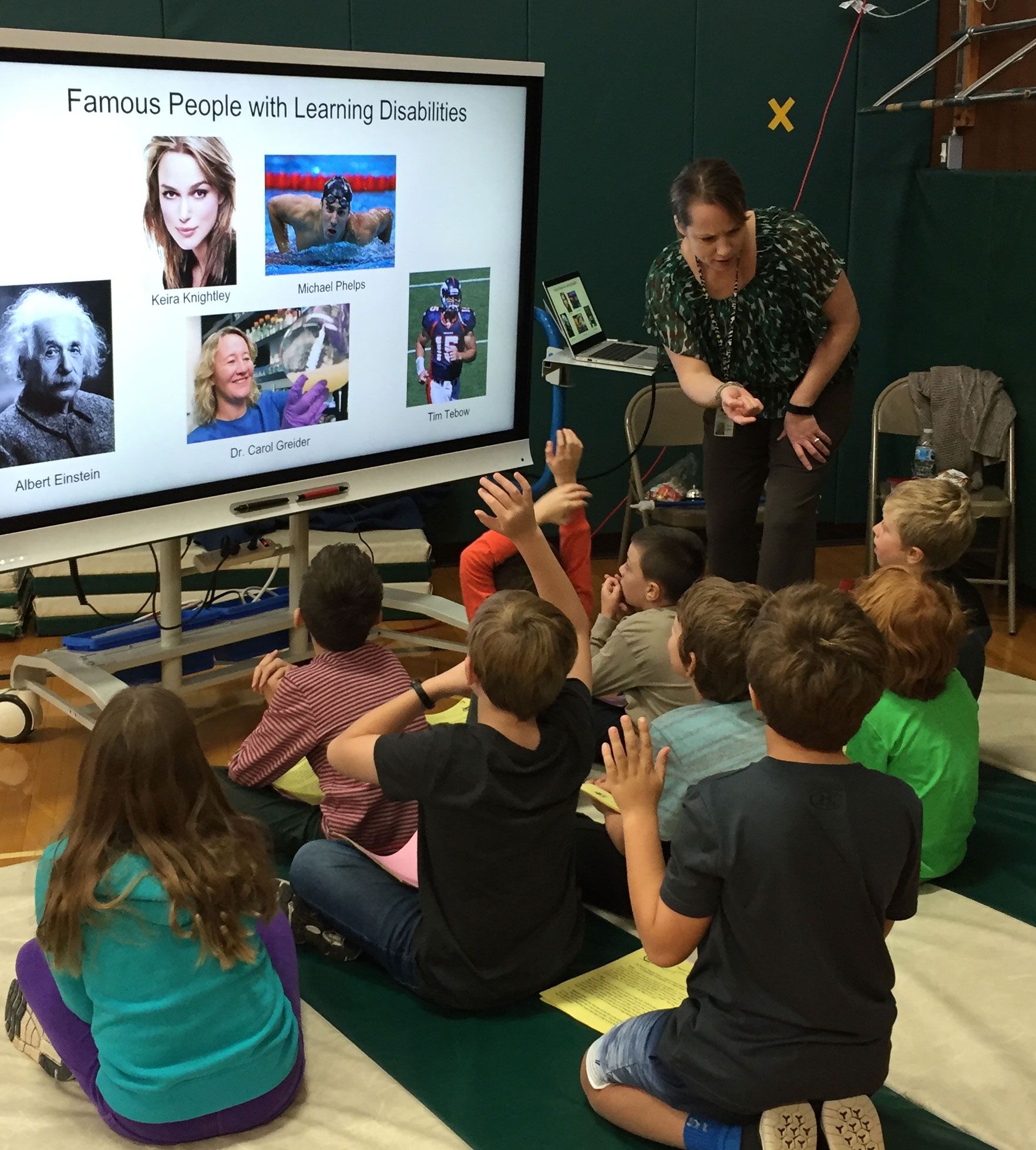 Enders Road Elementary School students participate in various activities during this year's We All Learn Differently Olympics program.
Two Fayetteville-Manlius High School graduates talk to Fayetteville Elementary School students during a panel discussion, which was added to the school's We All Learn Differently Olympics program two years ago.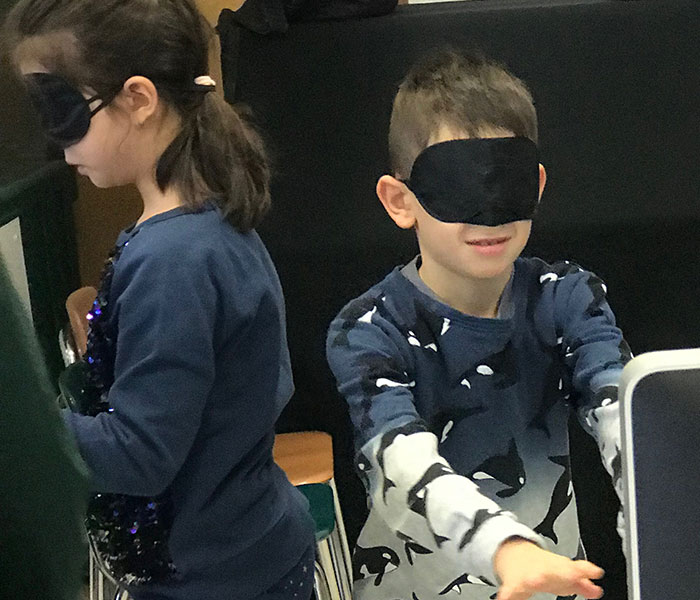 During Mott Road Elementary School's Training Everyone at Mott workshop,  students could participate in activities that simulate different learning experiences.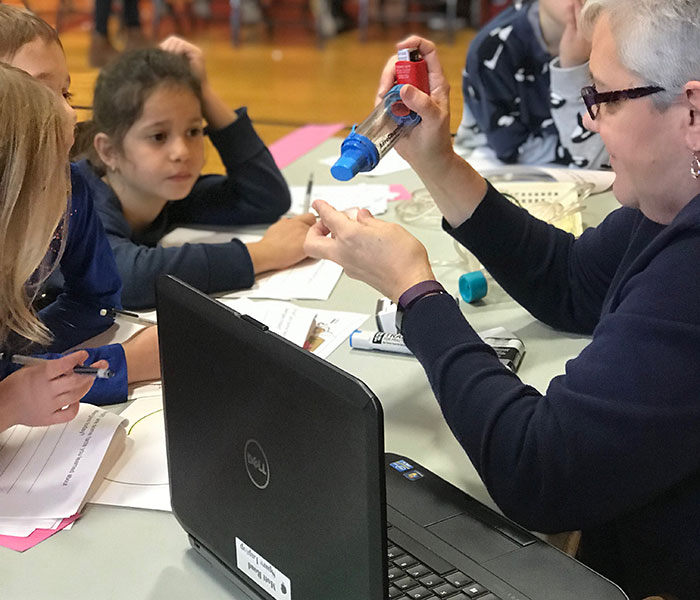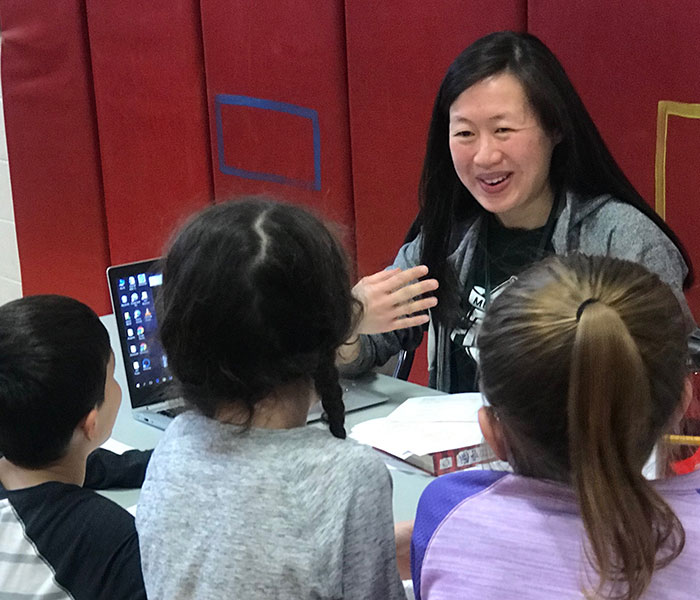 Presenters with specialized knowledge talk to Mott Road Elementary School students about various abilities and demonstrate strategies and tools that help alleviate accessibility barriers.