The New York State Association of Family and Consumer Sciences Educators (NYSAFCSE) recently recognized a Fayetteville-Manlius School District educator for the contributions she's made to the NYSAFCSE organization.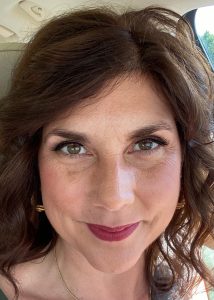 On June 6, Eagle Hill Middle School family and consumer sciences teacher Robin Brenner was announced as The New York State Distinguished Service Award recipient for the 2021-22 school year.
The annual award recognizes an individual who is a member of NYSAFCSE and demonstrates leadership, makes significant contributions and shows dedication to the professional organization, according to NYSAFCSE.
NYSAFCSE is a voluntary professional organization that is committed to improving and enriching the teaching of career and technical education in the field of family and consumer sciences, formerly known as home economics. Its membership includes teachers, administrators and college students from across the state who have or are pursuing a degree or certification in any field of family and consumer sciences.
"Eagle Hill has been extraordinarily fortunate to learn from Mrs. Brenner; she is an expert educator and professional," said Eagle Hill Middle School Principal Maureen McCrystal.
Brenner has 30 years of experience in family and consumer sciences and after teaching at Eagle Hill for 26 years, retired from the F-M District in June.