A Fayetteville-Manlius School District educator recently spent time exploring how specific events in American history are being remembered.
This past summer, Eagle Hill Middle School social studies teacher Erica Aldrich attended The Seat of War and Peace at Ford's Theatre in Washington, D.C. The week-long professional development program provides participants with opportunities to learn more about the different ways America remembers the Civil War and the pivotal years that followed.
"Teachers who work with Ford's education team return to their classrooms with new knowledge, resources and a professional support system to implement lessons that deepen their students' understanding of the complexity of the Civil War and its relevance in the world today," said Assistant Professor of Curriculum and Pedagogy at George Washington University, Maia Shepard.
During this year's program, participating educators learned how to study historical sites as primary sources while visiting the American Civil War Memorial, Arlington National Cemetery, Lincoln Memorial, Frederick Douglass National Historic Site, Fort McNair and more. They also attended lectures and discussions and spent time analyzing speeches, documents and images.
Twenty-two teachers from 15 states and the District of Columbia were selected for the 2019 Seat of War and Peace program.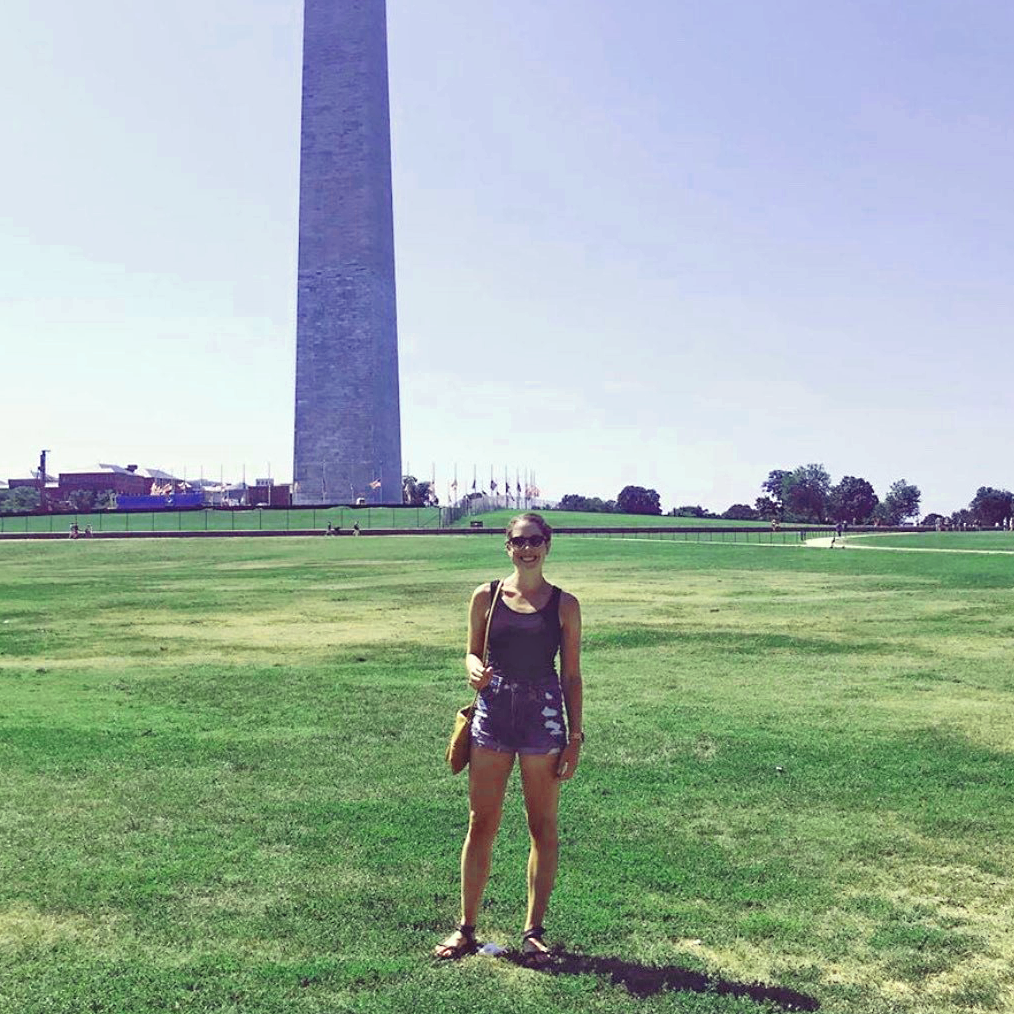 Fayetteville-Manlius School District educator Erica Aldrich visits the Washington Monument in July as part of her participation in The Seat of War and Peace program.