An innovative learning destination designed especially for Fayetteville-Manlius High School students is officially open for business.
On Dec. 10, F-M School District leaders, staff members and students held a special ribbon-cutting ceremony to officially open the school's newly-renovated library media center. The renovations were part of a $45.2 million facilities project that district residents approved in 2017.
The nearly 9,000-square-foot multi-functional space now serves as a hub for collaborative and individual learning. Key features include versatile seating options like upholstered chairs, height-adjustable standing desks, and lounge seating, new conference rooms that can accommodate discussion groups of various sizes, a communal creative space, and a digital learning center. The revamped space also houses a new large group instruction room and the school's College and Career Center – a place where students can explore and plan for their post-high school futures.
Mary Patroulis, who became the high school's library media specialist in 2016 after teaching English at F-M for 17 years, said the renovations fully support her vision of providing students with a 21st century learning center.
"The library has become the heart of our school building," Patroulis said. "Ever since taking on this position, it's been my dream to bring our library into the 21st century and provide students with a place that accommodates all learning styles."
Despite its high-tech vibe, the new space offers some traditional library elements. For example, students who opt to read a hard-copy book versus loading one onto an e-reader can select from the hundreds of books stored in shelving stacks. The stacks – which in the old space created dim lighting, narrow aisles and dark study corners – are no longer towering in size and occupy more wall than floor space.
"I would like to thank the board of education and community for supporting this incredible project," said F-M High School Principal Raymond Kilmer. "Our hope was to design a space that brings students together so they can collaborate with one another."
The next phase of the district's facilities project will focus on Wellwood Middle School. Construction, which is set to begin in spring 2020, will include a 15,000-square-foot addition and new main entrance facing Fayetteville Elementary School, creation of a new, enlarged parking lot in front of the addition, new athletic fields and renovations to existing classrooms, including asbestos abatement and infrastructure upgrades.
The images below were captured during the Dec. 10 grand opening celebration of F-M High School's new library media center.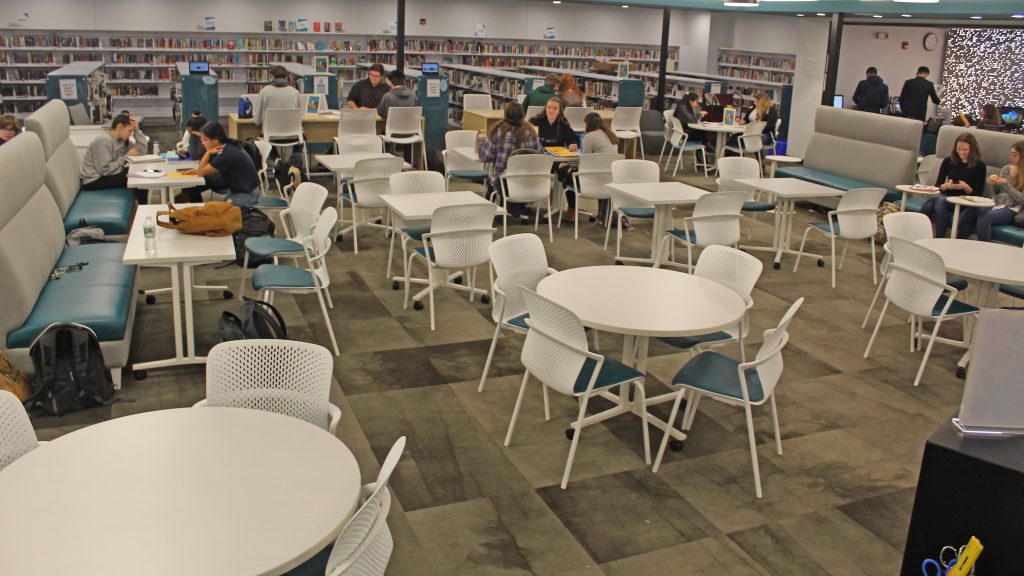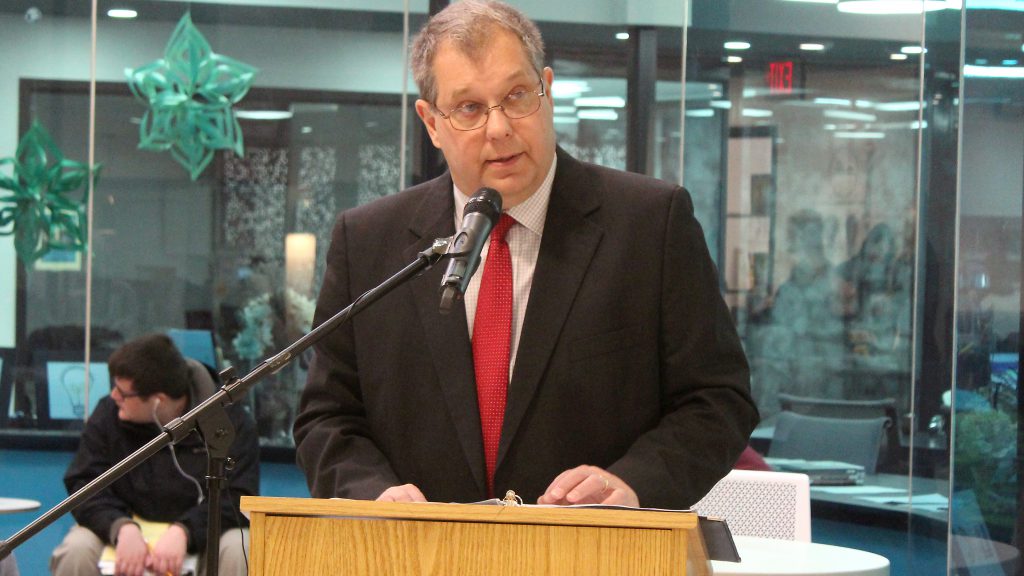 Fayetteville-Manlius School District Superintendent Craig Tice speaks during the Dec. 10 grand opening of F-M High School's new library media center.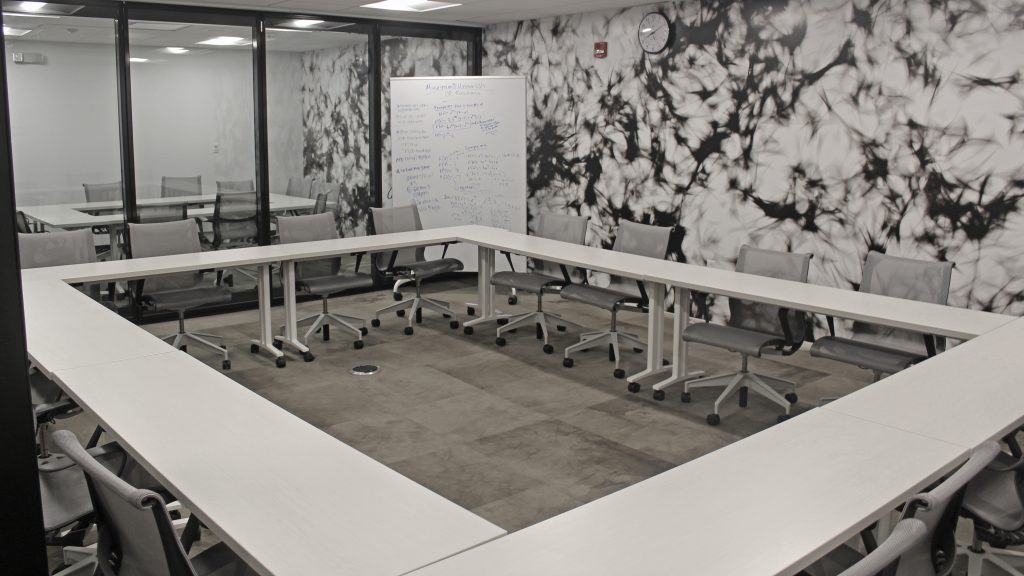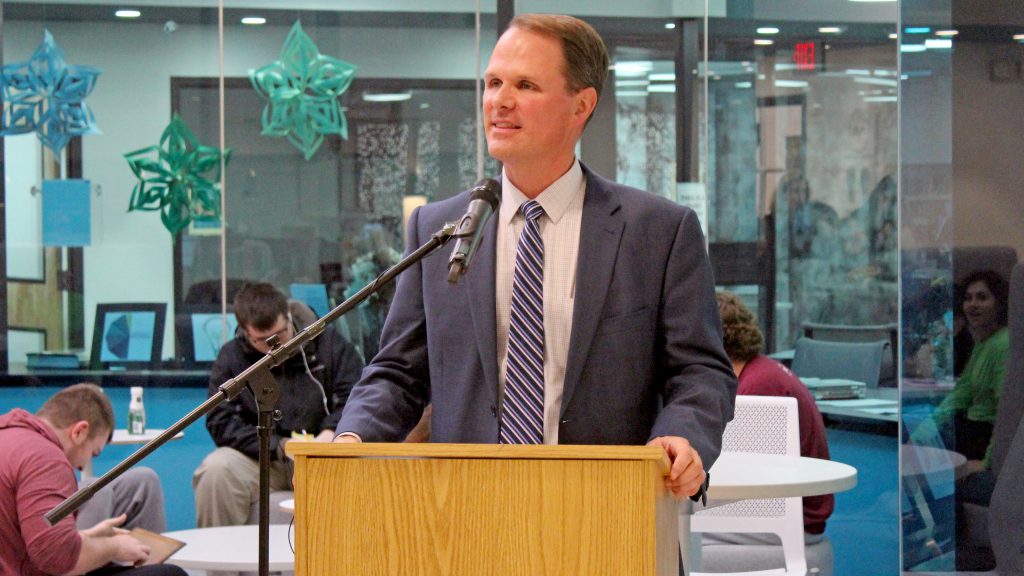 Fayetteville-Manlius High School Executive Principal Raymond Kilmer speaks shares remarks during the Dec. 10 celebration.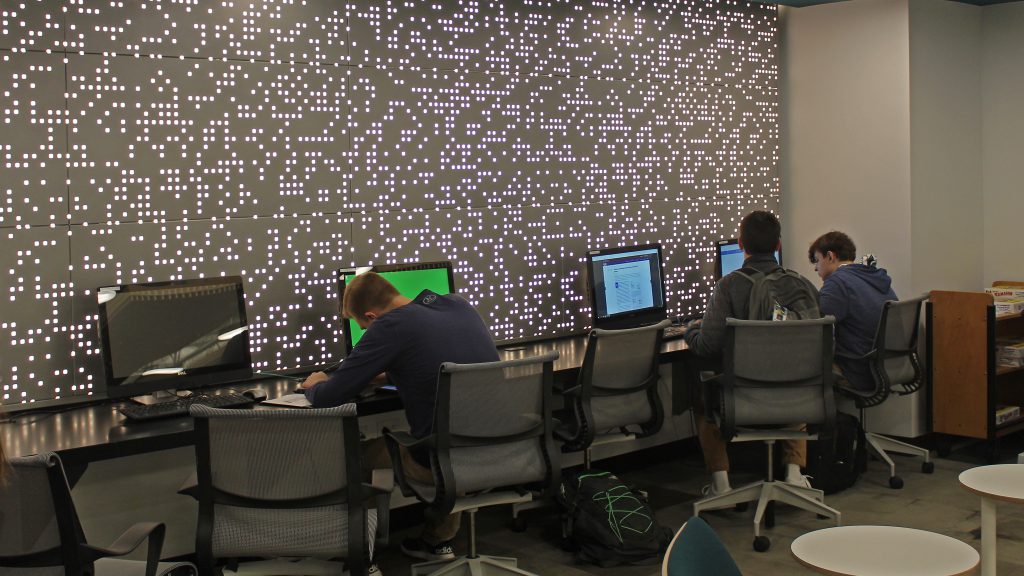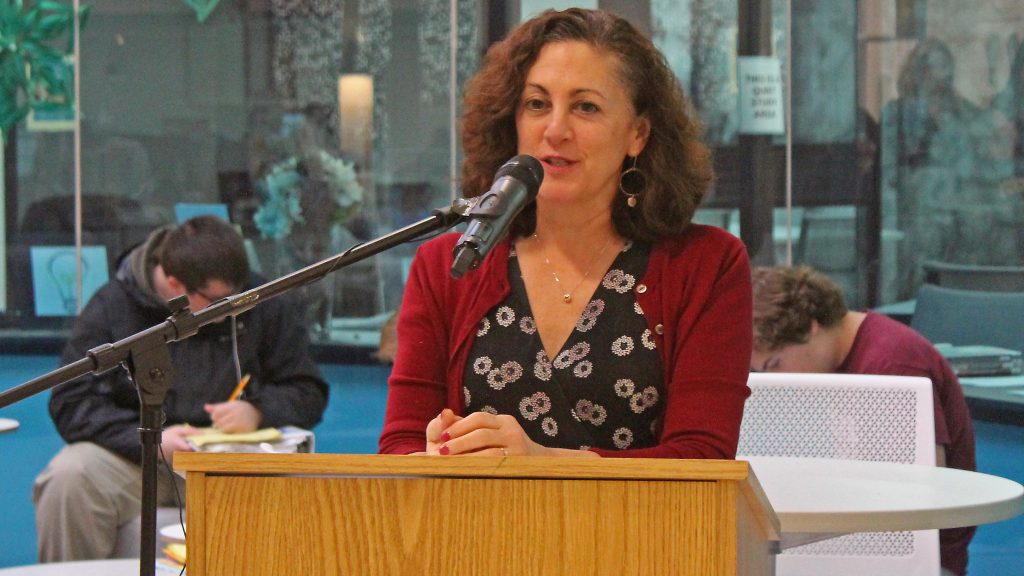 Fayetteville-Manlius High School's Library Media Specialist shares her excitement with audience members.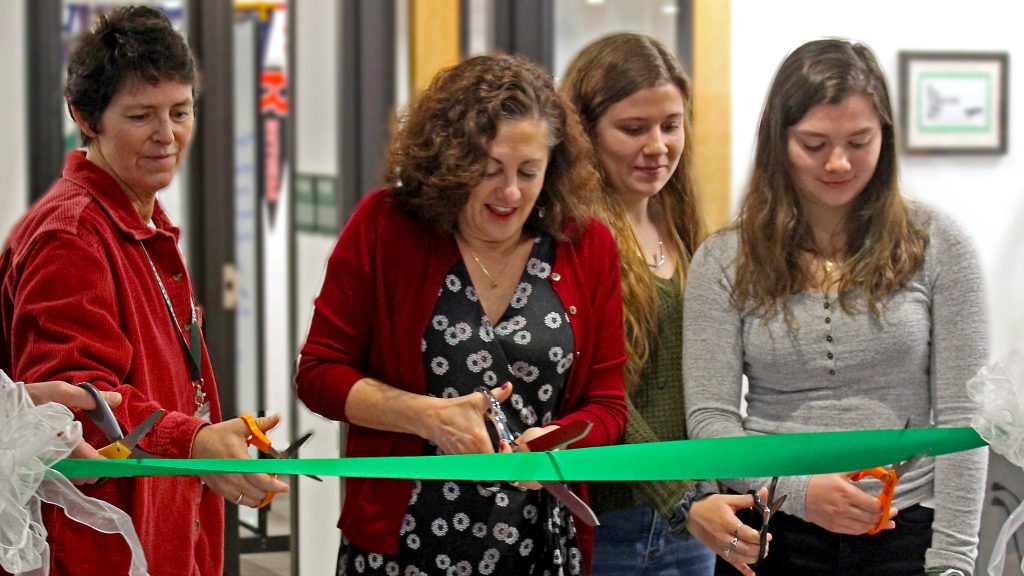 Fayetteville-Manlius High School students and staff members cut the ceremonial green ribbon stretched across the newly-renovated library's entrance.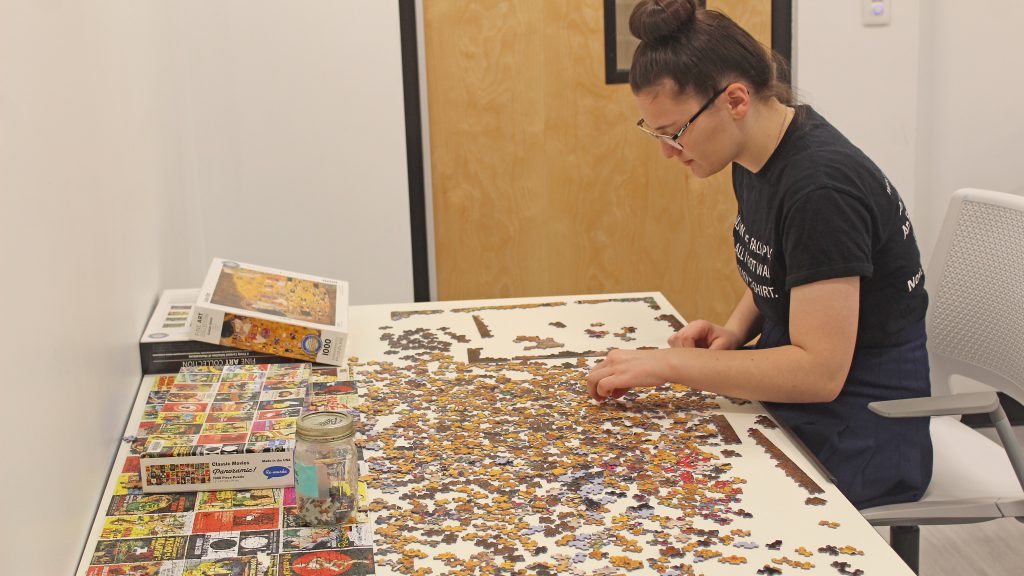 A Fayetteville-Manlius High School student works on a puzzle in the library media center's makerspace lab.