Two Fayetteville-Manlius High School students' academic excellence contributed to them earning opportunities to study abroad in Germany.
Junior Ian Bryant received the U.S. Department of State's Congress-Bundestag Youth Exchange (CBYX) High School scholarship to live in Germany with a host family and attend a German high school for the 2019-20 academic year. Eligibility requires students to have a grade point average of 3.0 or higher on a 4.0 scale.
Freshman Lucas Gascon earned an all-expense-paid summer study trip to Germany for scoring in the 90th percentile on the Level 2 National German Exam for High School Students.
Ian Bryant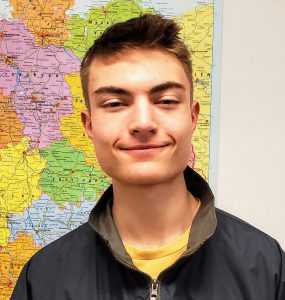 Each year, 250 American high school students are awarded a CBYX scholarship, which is jointly funded and administered by the United States and Germany. Upon arrival in Germany, students receive one month of intensive language lessons, and throughout the year, they participate in activities designed to develop leadership skills and build awareness about civic engagement, according to the scholarship website.
Students also attend meetings in Berlin with members of the Bundestag (the German federal parliament), and in Washington, D.C. they meet with members of the U.S. Department of State and Congress.
Ian is a student of F-M German-language teacher Kate Stewart.
Lucas Gascon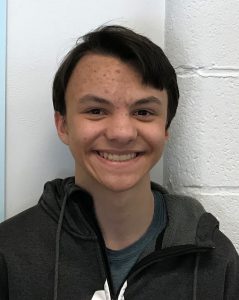 There were more than 20,000 students participating in the Level 2 National German Exam for High School Students, which is sponsored by the American Association of Teachers of German (AATG). After qualifying for the award with a high score on the exam, students submitted responses to several short essay questions in German and English and were then interviewed by a committee comprised of high school teachers and college professors of German.
Lucas is one of 44 students from across the country selected to receive the study trip award, which includes round-trip air transportation this summer to Germany from New York, live with a host family and excursions to places of cultural and historical significance. The study trip is made possible through a grant from the Federal Republic of Germany.
Lucas is a student of F-M German-language teacher Kristin Dodds.