Two Fayetteville-Manlius High School students recently earned recognition for superior achievement in career and technical education fields.
Earlier this spring, F-M seniors Hanna Breen and Taqaneessa Desmond were inducted into the National Technical Honor Society (NTHS). Hanna and Taqaneessa are each enrolled in New Vision programs through Onondaga – Cortland – Madison Counties BOCES.
New Vision programs are designed to offer students valuable insight into career options from a real-world perspective. Hanna studies Medical Professions and Taqaneessa participates in the Criminal Justice program.
To be considered for NTHS, students must achieve an 85 average or above in both their New Vision/Career and Technical Education program and in a math/science class, be recommended by their teacher, maintain favorable attendance, and exercise good citizenship.
Once inducted, NTHS members receive a certificate of acknowledgement, an official NTHS diploma seal, graduation tassel, lapel pin, and window decal.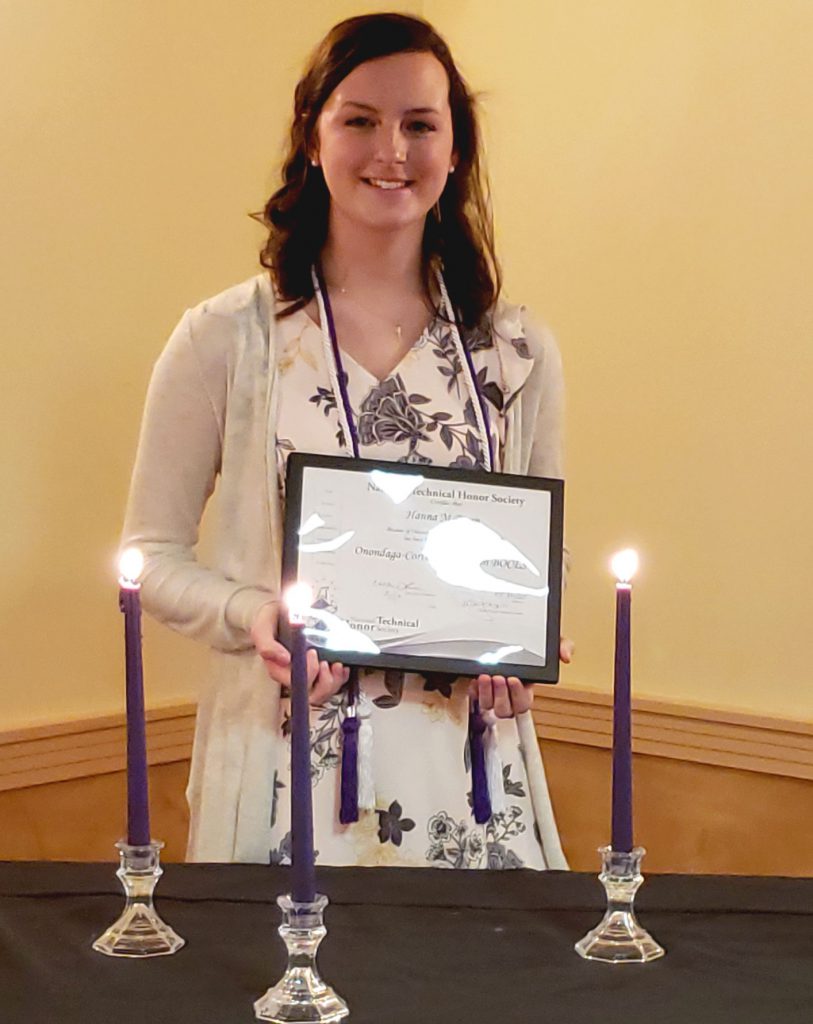 Fayetteville-Manlius High School senior Hanna Breen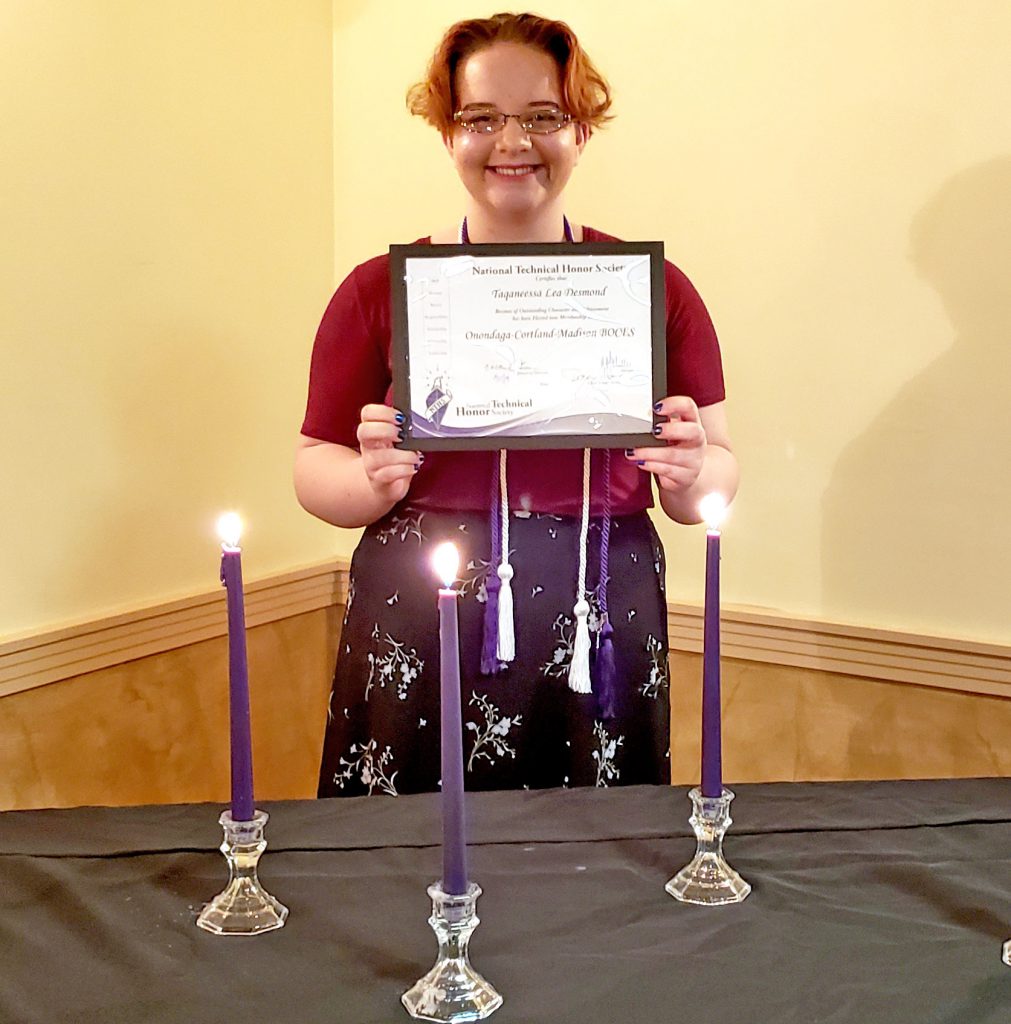 Fayetteville-Manlius High School senior Taqaneessa Desmond