Seven Fayetteville-Manlius High School students will represent their school at a state-level history contest in April.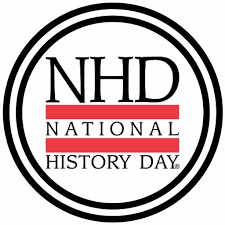 Following top-scoring finishes at the regional qualifier, members of the high school's National History Day (NHD) Club recently earned spots in this year's state competition. Due to COVID-19 restrictions, the event will be held virtually this year on April 30.
The NHD competition is held annually at regional, state and national levels, and features junior (grades 6-8) and senior-level (grades 9-12) contest divisions. Students work independently or in small groups to complete a research project on a topic of their choice that connects to the contest's central theme. This year's project theme is, "Communication in History: the Key to Understanding." 
The contest is dedicated to improving the teaching and learning of history, according to the NHD website.
The project presentation can be a research paper, exhibit, documentary, website or performance. Submissions are evaluated by a panel of judges based on historical quality, relation to theme and presentation clarity.
One individual and two team projects were submitted by seven F-M juniors to the regional competition. Elena Coman, Jennifer Dong, Ziye Wang and Miranda Zheng earned first place in the senior documentary category, and Madelyn Krueger and Meg Lorraine achieved second place in the same category. PeiLin Lu took first place in the senior exhibit category. 
All three projects will compete at the state level for a spot in the national event, which will also be held virtually in June.
F-M High School's NHD Club is advised by teachers Kristina Jeanneret and Justin Polly.