Fayetteville-Manlius Director of Counseling Services Heidi Green was recently named President of the New York State Association for College Admission Counseling (NYSACAC). NYSACAC is the state affiliate of the National Association for College Admission Counseling (NACAC), the only professional association composed of members from secondary schools, community-based organizations, colleges and universities. With its nearly 2,000 members, NYSACAC is a powerful professional resource whose community of admissions and counseling professionals work together towards the common goal of helping students achieve postsecondary success.
Elected to a three-year term, Ms. Green recently completed her first year of the presidential cycle as President-Elect, serving as the Chair of the 2023 NYSACAC Annual Conference held at St. Bonaventure University, June 6-9.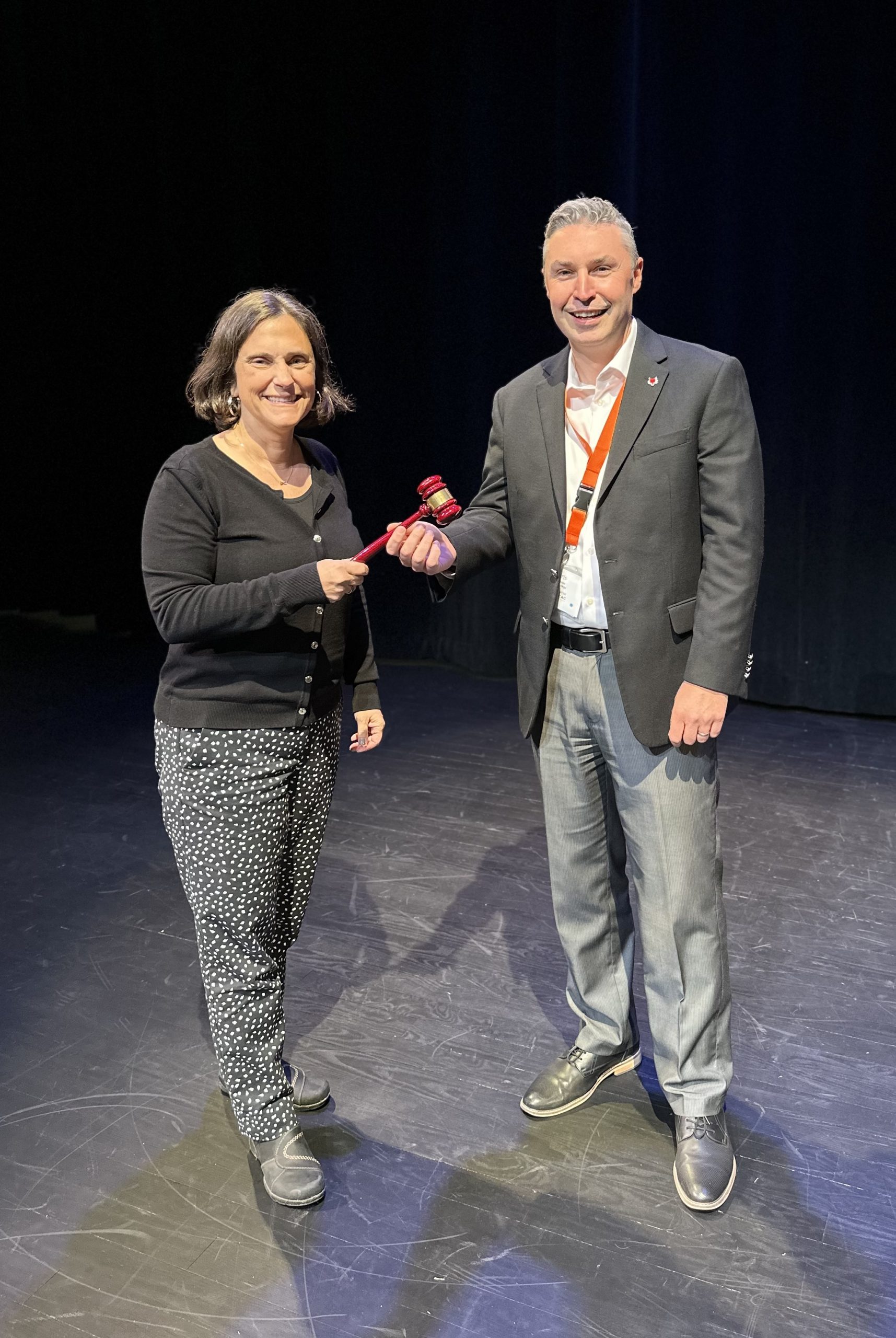 At the close of the conference, she accepted the gavel (and a copy of Robert's Rules of Order), from now Past-President Chris Doyle, Director of Undergraduate Admission at Marist College. 
In addition to leading the state affiliate, Ms. Green will travel to meet with state leaders from the other 23 state and regional affiliate members of NACAC during the 2023-24 school year.
"I am so fortunate to have the opportunity to join in conversation with educational leaders from around the country as we wrestle with the complicated issues around admission and higher education," said Ms. Green. "From ensuring access to all students who dream of attending college, to understanding upcoming changes to the financial aid formula, to preparing for the impending Supreme Court Decision on race-conscious admission, there are so many critical topics impacting our work. On some level, I hope my role has a positive impact not only on the profession, but on the students and families of Fayetteville-Manlius High School, as it puts our name on the map at the highest level." 
Upon completing her year as President of NYSACAC, Green will complete her three-year term in 2024-25 as Past-President.