With the exception of service animals, dogs are not allowed on school district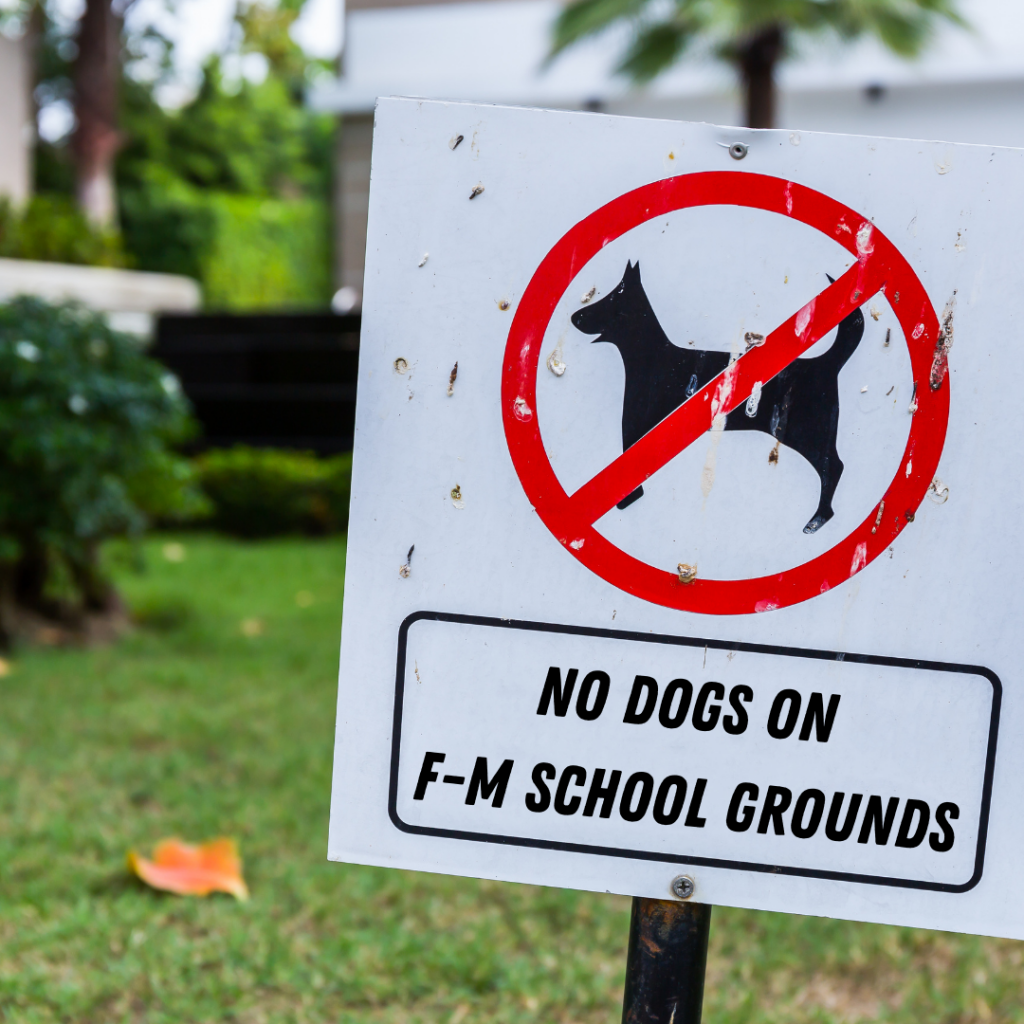 grounds, playgrounds or sports fields at any time throughout the calendar year.
This is for the health and safety of our students and staff members.
When students are not present after school hours and athletic events (including practices) are not taking place, dog owners may walk their pets on a leash along the school property borders, such as on sidewalks/school roads. Please clean up and properly dispose of pet waste.