When it comes to raising money for a good cause, Enders Road Elementary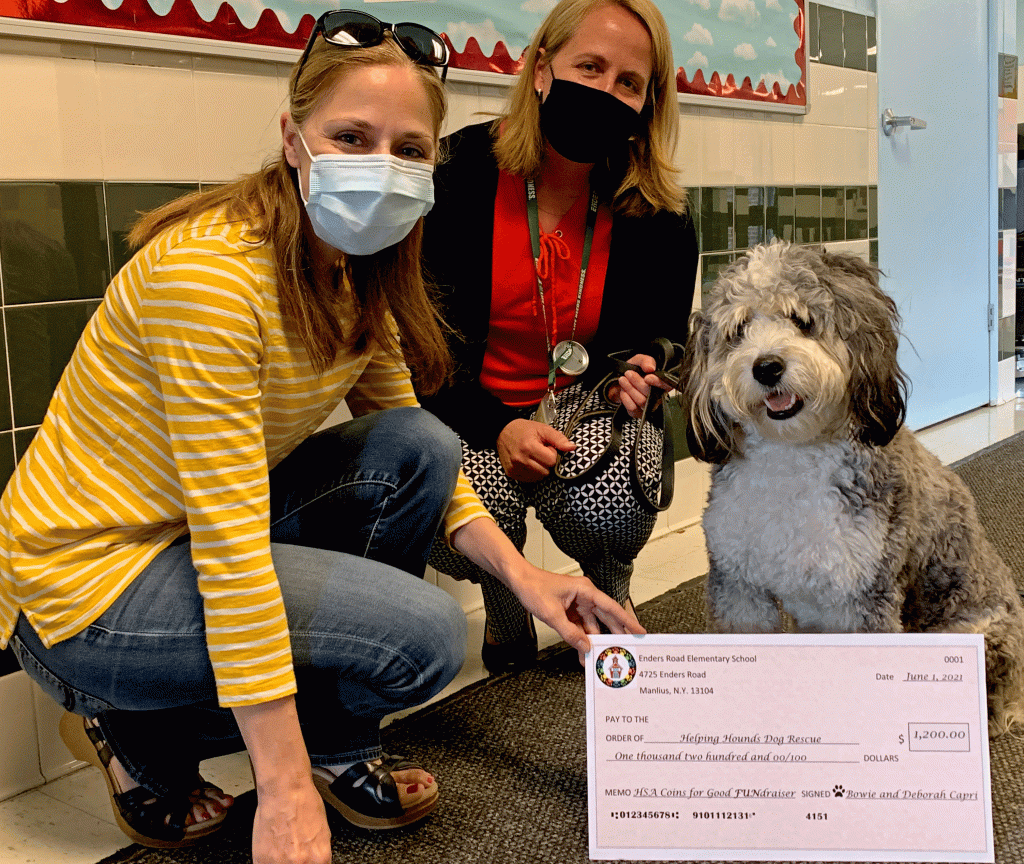 School students recently proved they're up for the challenge.
As part of its character education program, the Fayetteville-Manlius elementary school recently hosted a "Coins for Good" fundraiser. During the event, students could bring in spare change to help make a difference for two local organizations.
If students met a $500 goal, several Enders' staff members agreed to partake in various challenges, like scooter races, hula hoop competitions and a pie-eating contest. They also promised to perform a "flash mob" dance and act out the Three Little Pigs fairy tale for students' enjoyment.
When students quickly exceeded the initial goal, a new one was set – and with it was another incentive: Enders Road Principal Deborah Capri agreed to "get slimed" if students raised at least $1,500.
Students responded and in two weeks' time raised a total of $2,313.
Half of the money raised was donated to a charity of students' choosing: Helping Hounds Dog Rescue. The non-profit organization works to find forever homes for rescue dogs in the Central New York area. The remaining funds were donated to the Enders Road Home and School Association (HSA), which is the school's volunteer organization that organizes extracurricular activities and events for students.
Staff members recently fulfilled their fundraising incentive commitments before and after school. Since school-wide assemblies are not being held this year due to COVID-19 safety protocols, the events were filmed for later viewing.
Students will be treated to the footage – which includes Dr. Capri getting slimed – later this week.