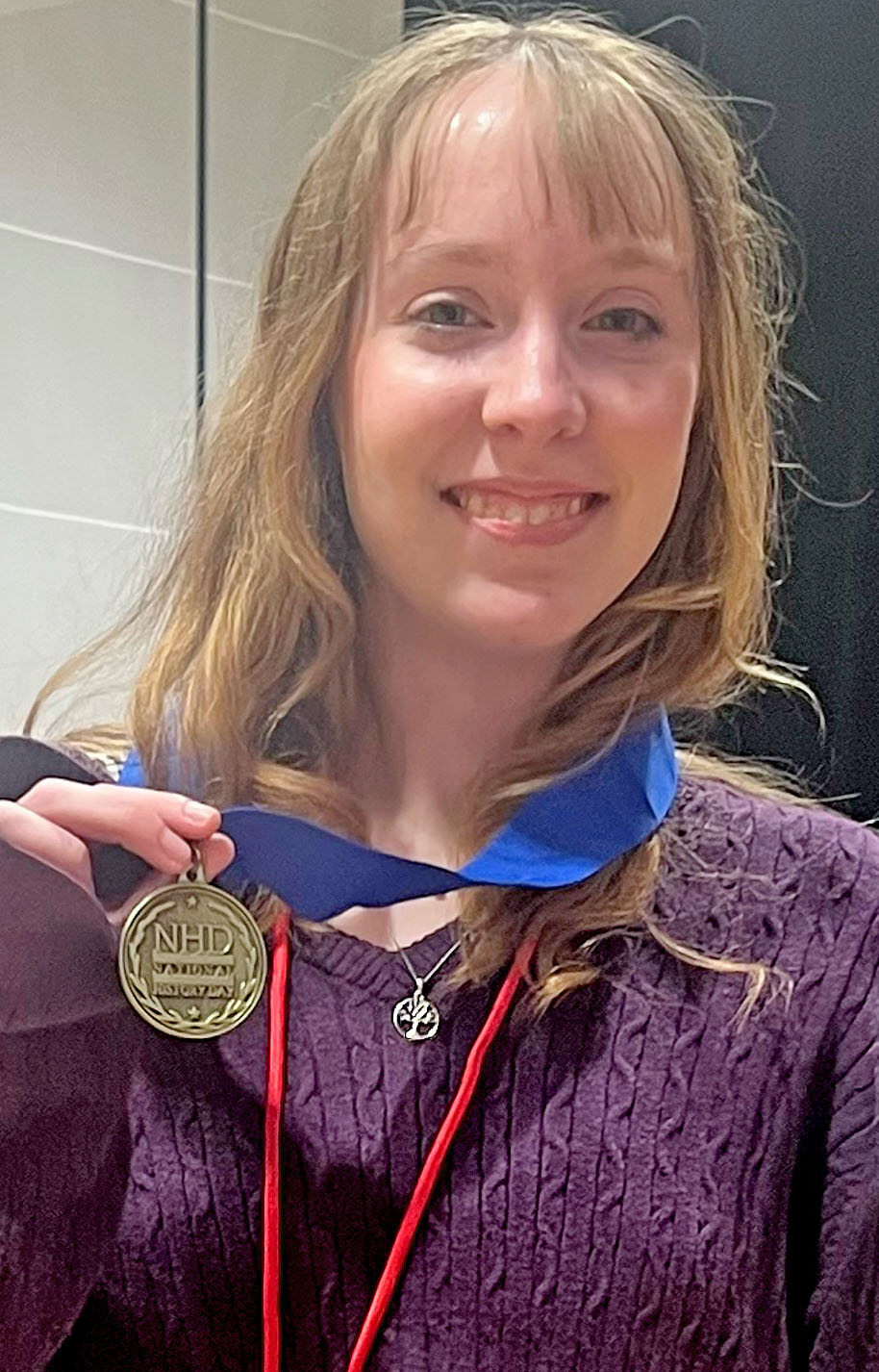 Following months of project research and local competitions, a Fayetteville-Manlius School District student will bring her award-winning history exhibit to the national stage next month.
F-M High School senior Mae Cohen recently qualified to compete in National History Day (NHD), which is set to take place June 11-15 at the University of Maryland. Mae's exhibit, The Frontiers of Art in New York City, 1972-1989: Hip-Hop, Graffiti, and the Fight Against Poverty, Racism, and AIDS, placed first in the Individual Exhibit category at both the regional and state-level NHD qualifier contests.
The annual NHD contest cycle begins with a regional contest where students in grades 6-12 demonstrate through a composition, performance, exhibit, website or documentary their knowledge of a historical topic and its effects on society. Students must receive a qualifying score at regional and state competitions in order to compete at the national event.
This year's contest theme is Frontiers in History: People, Places, Ideas.
This is the third consecutive year that an F-M student has qualified for the national competition.