Nearly 100 Fayetteville-Manlius School District students studying Latin received awards on the 2022 National Latin Exam, including five who earned perfect scores. 
The exam, which was administered in March, is not meant to be a competition but rather an opportunity for students to receive reinforcement and recognition, according to the National Latin Exam website. It is a 40-question, multiple-choice test with a time limit of 45 minutes, offered to students on seven levels.
The exam is sponsored by the American Classical League and the National Junior Classical League and is administered in all 50 states and 21 other countries. 
Fayetteville-Manlius High School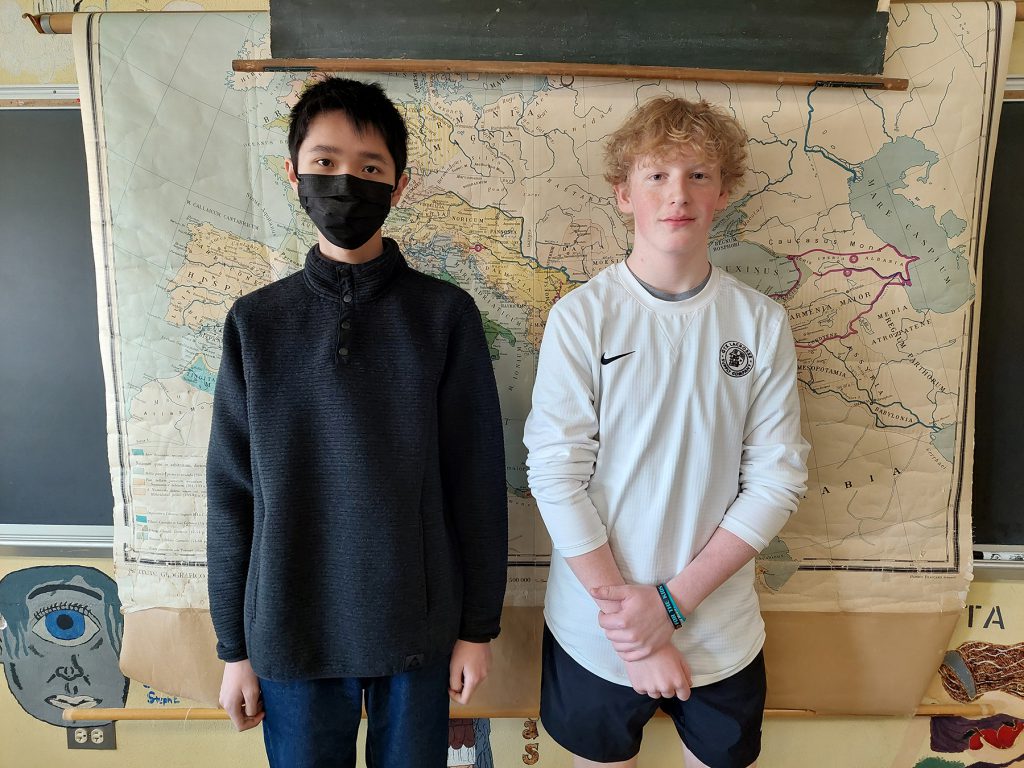 Fifty-four students at Fayetteville-Manlius High School received awards, including sophomore Nathan Liu and freshman Henry Grenis who both earned perfect scores on their exams.
Students winning gold medals and the designation of summa cum laude were Wyatt Steele and Lilah Poole on the Latin IV exam; Christopher Shanguhyia, Georgia Langan and Aurora Santangelo on the Latin III exam; and on the Latin II exam, Maham Iqbal, Brooke Kronenberg, Elizabeth Kawa, Sonia LaHaye, Kelly Liu, Varna Aeleti, Samreen Mangat, Jana Hodge and Tess Kronenberg.
Earning a silver medal and designation of maxima cum laude were Emma Vandewater on the Latin V/VI exam; John Henderson, Marissa Zhai, Srujamya Sampathi and Sara Kronenberg on the Latin IV exam; Sawyer Brown, Jillian Hack, Reese Niccolls, Kyler Patrick and Grace Corbin on the Latin III exam; and Abigail Tyler, Claire Hunt, Diya Ali, Elyssa Barnhart and Katherine Parmley on the Latin II exam. 
Earning magna cum laude designation were Patrick Hollister, Daniel Patrick, and Andrew Ahn on the Latin V/VI exam; Xen Warner, Christopher Chack and Chloe Dion on the Latin IV exam; and Jayanthan Karthikeyan, Vincent Hunt and Christian Kneaskern on the Latin III exam. William Merriam, Alexander Felser, Peter Fischi, Justin Zheng, Evelyn Anzalone and Alexandra Scaringe earned a magna cum laude on the Latin II exam. 
Earning cum laude designation were Edward Elliott on the Latin V/VI exam; Jason Brose, Tyler Koehne, Christine Lin and Catherine Rizzo on the Latin III exam; and Antoine Aombe, Phoebe Koehne and Bradley Hugo on the Latin II exam.
Eagle Hill and Wellwood middle schools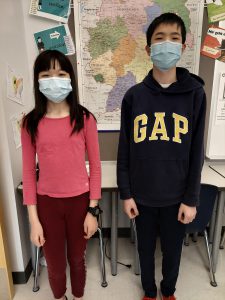 Forty-five Eagle Hill and Wellwood middle school students earned awards on this year's National Latin Exam, which they took as first- and second-year Latin students. 
Three students earned perfect scores on their exams: Eagle Hill seventh-grader Laila Duggal; Wellwood seventh-grader Angie Li; and Wellwood eighth-grader Justin Liu.
Eagle Hill Latin I students earning gold medals and summa cum laude designation include Sanaa Goyal, Mosey Fahrenkrug, Chloe Lee, Samuel Dupras, Haris Iqbal, Rheaa Goyal, Alex Wang, Nick Graff, Anna Jolly, Iris Lu, Jackson Foster, Meghan Iles, Clare Bingham and John Brose in eighth grade; and in seventh, Nate Hinman, Jack Prendergast, Hugh Roddy and Hudson Brown. Earning gold medals from Wellwood were eighth-graders William Huang, Josiah Feng and Ewan Shepard; and seventh-graders Caitlin Barrett, Stella Affeldt and Chase Jaconski.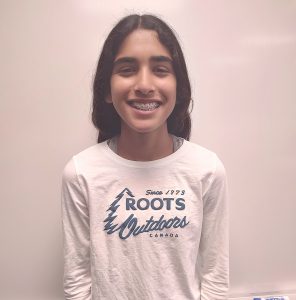 Ashton Miller of Wellwood earned a silver medal and maxima cum laude, or with greatest praise distinction on the Latin I exam, as did Mara Gloo, Liam Newton, Jack Bullis and Jonah Thompson of Eagle Hill. Earning silver medals on the Introduction to Latin exam were Colbie Jennings and Henry Will from Eagle Hill and Emma Besaw of Wellwood. 
Earning magna cum laude, or with great praise, awards were Latin I students Matthew Seamans, Joseph MacBlane, Landon Barfknecht and Octavia Miller of Wellwood; and seventh-graders Jude Sylvester and Charlotte Mark of Eagle Hill; and Amelia Whipps and Alana Capella-Muller of Wellwood.
Conor Reynolds and Cole Cox of Eagle Hill earned cum laude, or with praise, designation on the Latin I exam.