A community service project that helps students exercise gratitude, kindness, teamwork and more is underway at Wellwood Middle School.
This school year, Wellwood students in grades five through eight are participating in philanthropic efforts and service projects to support the work of David's Refuge, a local organization that provides respite care, resources and support to caregivers of children who have life-threatening illnesses or special needs.
The endeavors support the school's character education program, The Positivity Project – or "P2" – which focuses on empowering students to recognize character strengths in themselves and others.
"Our mission is to help students develop the skills they need to become socially responsible citizens," Principal Melissa Corbin said. "Our ongoing character education work helps students recognize how acts of kindness can have an impact on themselves and others."
On March 1, students spent time learning more about David's Refuge and its mission, and discussed how character strengths like gratitude, bravery, and perseverance can help families – especially those that are facing challenges – navigate transitions, solve problems and achieve goals.
Following the discussions, students assembled nearly 100 hospitality and treat bags for children and families that receive services through the nonprofit organization, which was founded in 2011 by Warren and Brenda Pfohl of Manlius. The bags were filled with trinkets, snacks, crafts and handmade cards – all of which students donated to the project.
So far this year, more than 300 families have applied for complimentary respite stays and other resources affiliated with David's Refuge, according to the organization's website. Last year, the organization served 250 families.
In addition to community service initiatives, Wellwood students have held various fundraisers this school year to raise money for David's Refuge.
"This is an opportunity for students to look beyond their everyday lives and make a difference," Mrs. Corbin said. "We want students to emerge from middle school as leaders and citizens who will strengthen our educational climate and, ultimately, enrich their global community."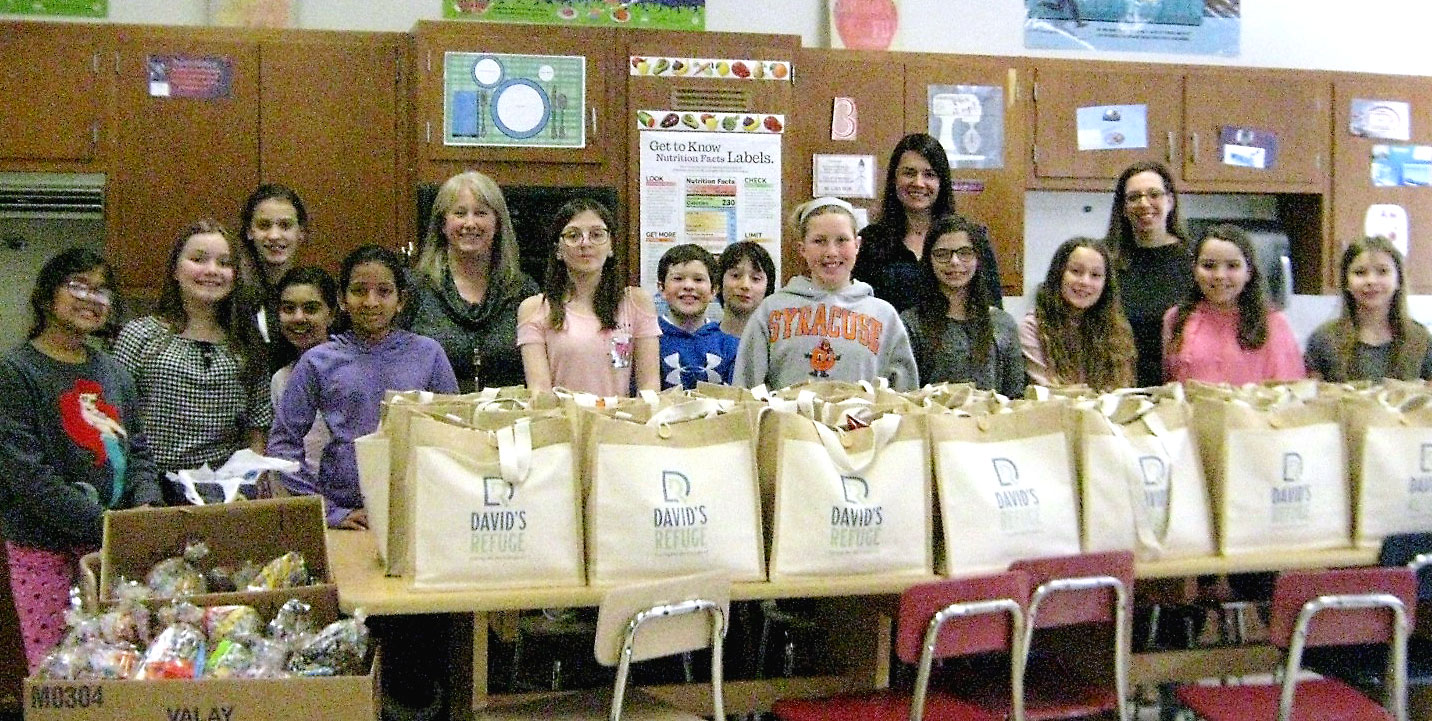 On March 1, Wellwood Middle School students assembled nearly 100 hospitality and treat bags for families that use services provided by David's Refuge.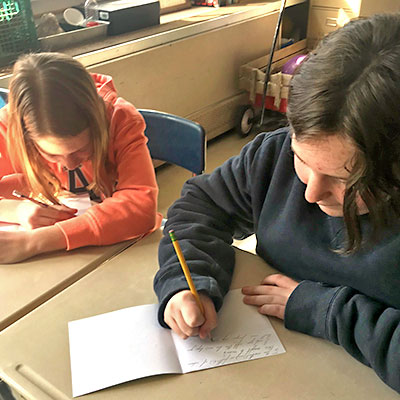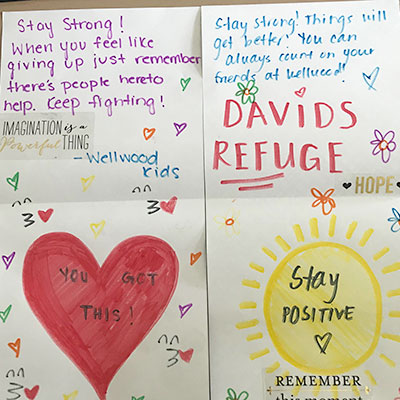 Many students wrote words of encouragement inside cards they made for local families. The cards were tucked inside treat bags and delivered to David's Refuge in March.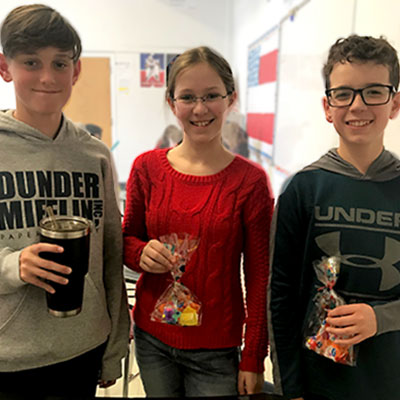 Students in grades five through eight worked together to assemble treat bags for children who have life-threatening illnesses or special needs.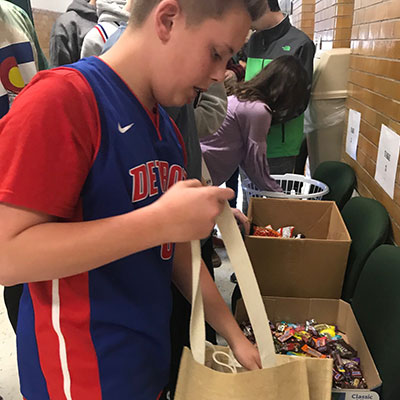 Students filled more than three dozen hospitality bags for David's Refuge guests. The snacks and candy items included in the bags were donated by students.