A best-selling author and illustrator recently visited the Fayetteville-Manlius School District to talk with some of the children and teens who read his books.
On April 9, New York Times best-selling author Nathan Hale visited Wellwood Middle School where he spent the day writing, drawing, storytelling and discussing American history with students in grades five through eight.
Wellwood students have been reading through the author's series, "Hazardous Tales," which present some of history's most turbulent events in graphic novel format. The author channels his historical namesake (Nathan Hale was an American soldier and spy for the Continental Army during the American Revolutionary War) for many of his stories.
During his Wellwood visit, Mr. Hale facilitated presentations and comic-writing workshops for large and small student groups. During the sessions, he talked about historical events, such as the Lewis and Clark Expedition, while sketching the stories on a drawing projector so students could observe his artistic workflow and practices. During some of the small group sessions, Mr. Hale showed students how to use the digital illustration app, Procreate, and invited them to test-drive the software.
Some fifth- and sixth-graders spent their lunch and recess periods with Mr. Hale. During the causal meetings, the author answered students' questions and discussed his fondness of reading and drawing – which, he told students, started to flourish for him while he was attending third grade. He also shared illustration tips that can help break through writer's block.
In addition to composing the "Hazardous Tales" series, the bestselling author is the illustrator of the graphic novel, "Rapunzel's Revenge" and its sequel, "Calamity Jack." He also illustrated "Frankenstein: A Monstrous Parody," "The Dinosaurs' Night Before Christmas," and many others. Mr. Hale has also managed museum displays and painted scientific murals.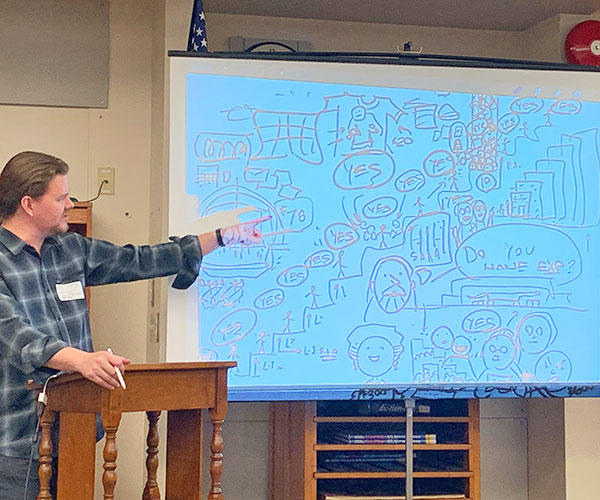 During his April 9 visit to Wellwood Middle School, New York Times best-selling author and illustrator Nathan Hale shares with students how he transforms American history into graphic novels.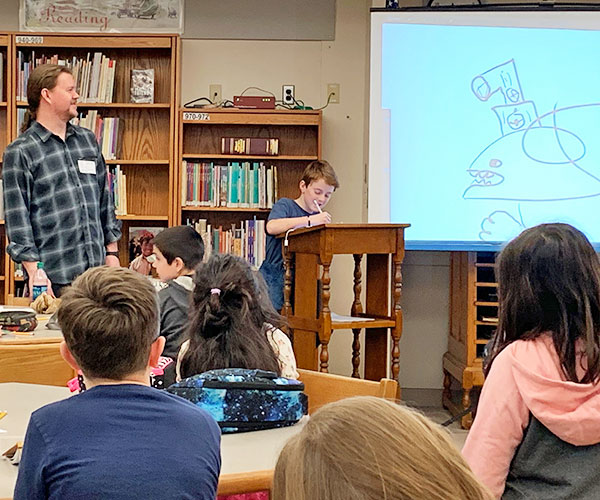 Author and illustrator Nathan Hale watches as Wellwood students take turns honing their creative abilities while using artistic software.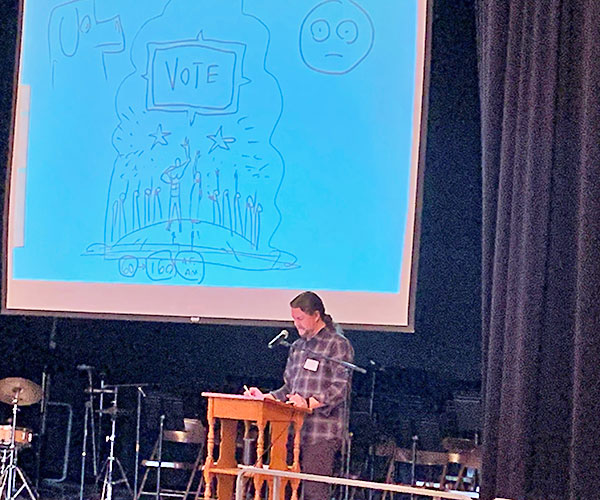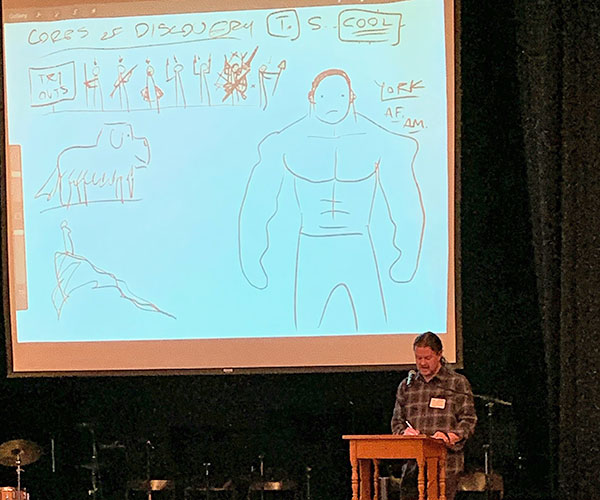 During a presentation to fifth- and sixth-grade students, Nathan Hale illustrates various moments in American history.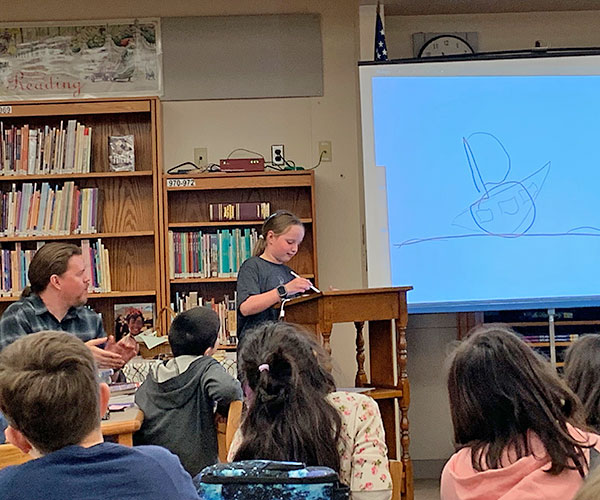 Fifth-grader Caterina Urciuoli takes a turn drawing as author and illustrator Nathan Hale discusses with students the techniques he uses to help break through writer's block.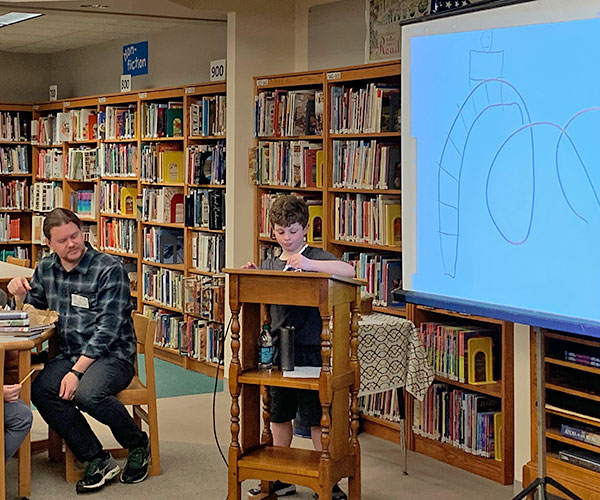 Fifth-grader Aaron Graham spends a recent recess period with author Nathan Hale in the school library.