For its work to keep students, staff and visitors safe, the Fayetteville-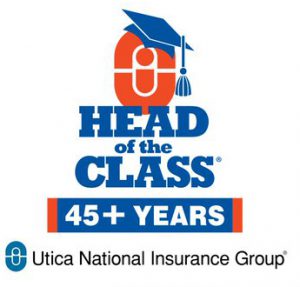 Manlius School District has earned Utica National Insurance Group's top safety award.
In April, F-M received the Utica National School Safety Excellence Award for 2022 at the Titanium with Honors level, which is the company's highest safety award. To achieve this status, schools must meet specific criteria, which is measured using quantifiable surveys.
"Safety and health concerns continue to be a priority in our school districts," said Utica National's Educational Institution Unit Senior Vice President Brian Saville. "Districts that go above and beyond to provide a safe, healthy and focused culture for learning are to be applauded, and we're pleased to count F-M among them."
F-M is one of at least 145 school districts and Board of Cooperative Educational Services (BOCES) in New York to earn the Utica National's School Safety Excellence Award for 2022. 
At its 40th school safety seminar, Utica National representatives presented to F-M officials a commemorative certificate and $500 award, which will be used for safety initiatives.