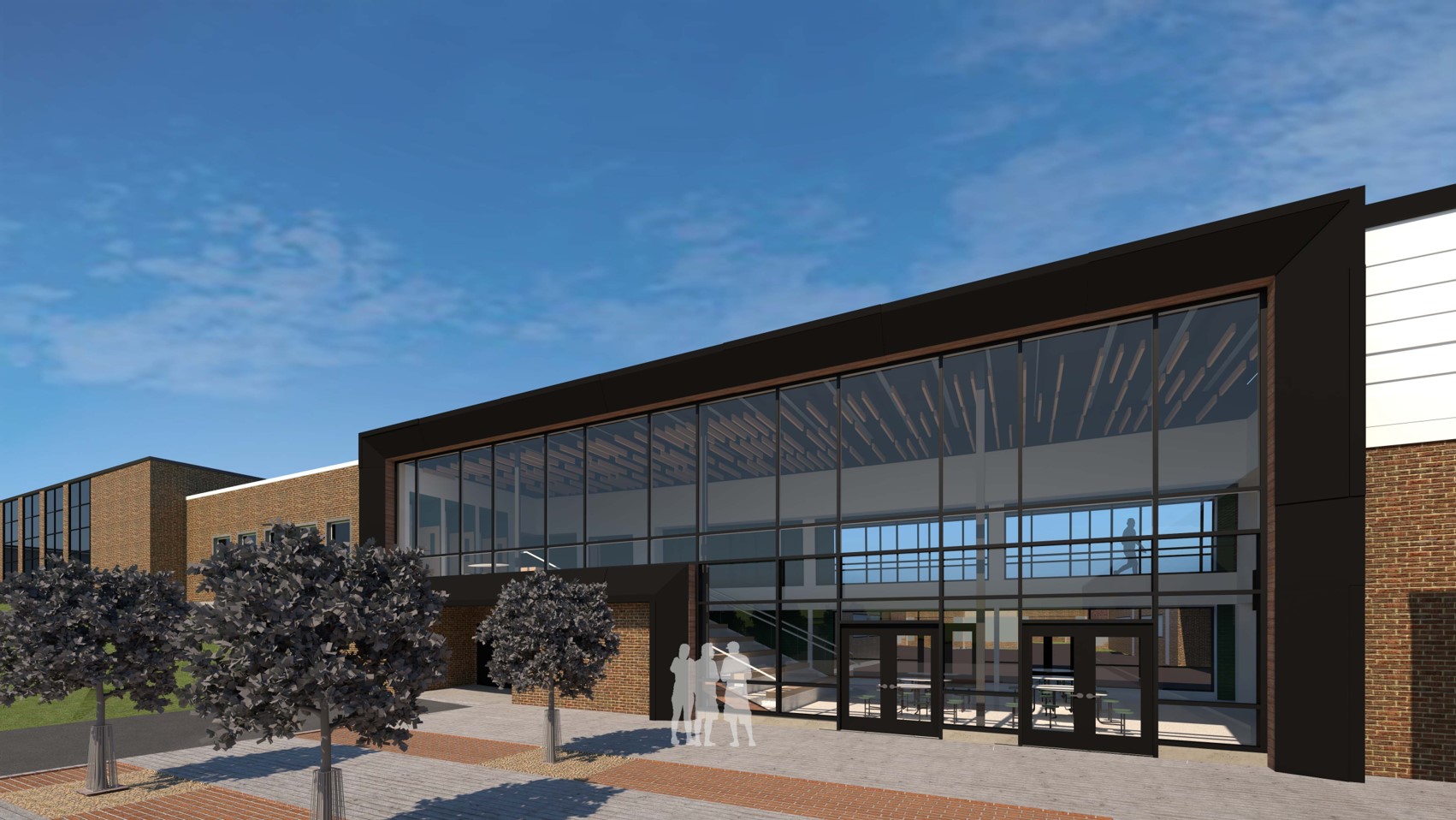 Update – Feb. 14, 2023: Fayetteville-Manlius School District's capital project plans for Fayetteville-Manlius High School have been approved by New York State Education Department (SED) Facilities Planning. Project bids will be solicited in March and the district anticipates awarding bids in mid-April.  According to this timeframe, construction is expected to begin in late spring or early summer and will continue for more than three years.
---
Original post – Feb. 8, 2023: Construction on Fayetteville-Manlius High School could begin as early as this spring, with assembly of modular classrooms for swing space being the first item on the punch list.
The $52 million project, which was approved by district voters in Dec. 2021, allows for programmatic upgrades and improvements, a better connection between the school's House 1 and 2, centralization of administrators' and counseling offices, improved heating and ventilation throughout the school and renovations to portions of the building to better meet students' needs.
However, New York State Education Department (SED) Facilities Planning must approve the project before work can begin. Plans were submitted to SED this past October and, pending SED approval, the district anticipates soliciting bids during the winter months so that construction can begin by this spring.
Throughout this past year, the project's architects have been working through the conceptual and schematic design process and meeting with administrators and the staff members who will be most affected by the renovations and construction.
This spring, the modular classrooms that the district purchased for Wellwood Middle School's 2017-voter approved capital project, which was completed in 2021, will be relocated to the high school from temporary storage on Pride Lane. They will be used as "swing space" if there is a need to shift students out of existing educational spaces during building construction.
Each classroom in the modular unit will be equipped with the instructional technology that both teachers and students use on a daily basis so there will be a seamless transition from their classrooms within the school to the classrooms within the modular unit. It will also have heat and air conditioning and include both student and staff restrooms.
The district does not anticipate there will be any disruption to high school students' academic environment when work begins this spring.