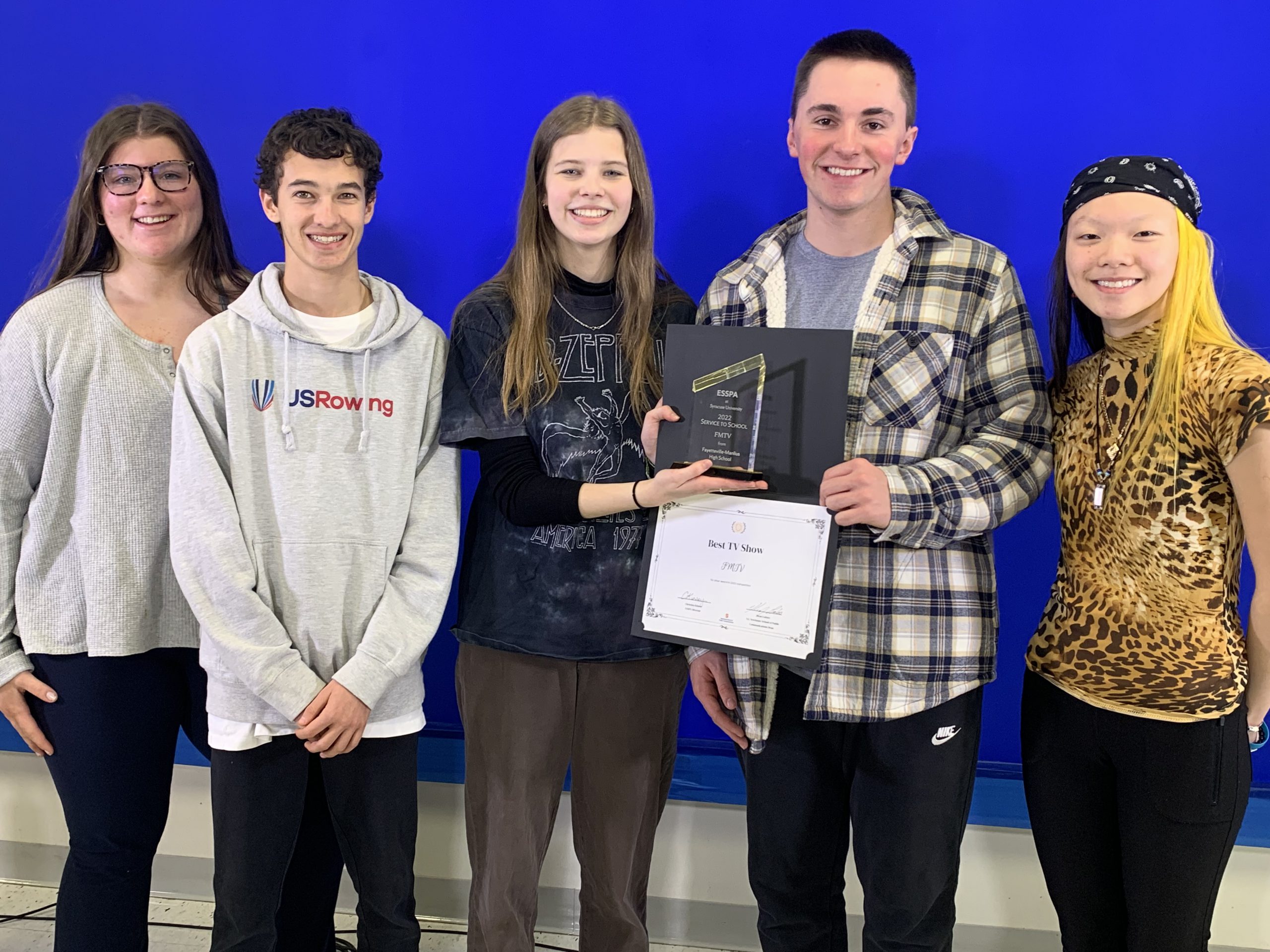 A media association based at Syracuse University Newhouse School of Public Communications recently recognized Fayetteville-Manlius High School journalism students for the work they do to bring their school community together.
In December, Empire State School Press Association (ESSPA) awarded F-M High School's student-produced daily television program, FMTV with the 2022 Service to School Award. The daily program, which is produced by students under the guidance of F-M broadcast journalism educators Kari Hammond and Jason Makay, was recognized for its focus on cultivating a sense of community and shared experience for the student body, even during times of tragedy.
For her work on F-M's student-run newspaper, The Buzz, senior Allison Wong received the ESSPA Best Editorial Award. She was recognized for the editorial piece she wrote last spring, "AAPI Heritage Month: More Than Just 31 Days."
Since its inception in 1937, ESSPA has been providing education, resources and recognition to aspiring high school journalists in New York State, according to the organization's website. 
Annual Conference
For more than 80 years, ESSPA has been hosting an annual fall conference for aspiring high school journalists. The conference, which is held at Newhouse, features various workshops and presentations led by industry professionals and educators. This year's workshop sessions focused on interview techniques, social media management, video storytelling, developing an online news platform and more.
More than two dozen F-M High School students attended this year's ESSPA conference, which was held in October.