Coming to a neighborhood near you: Fayetteville-Manlius High School students are seeking community support for the biggest fundraiser of the school year.
For more than 30 years, students in grades 9-12 plan a months-long fundraising campaign, which culminates in a Dance Marathon (DM) event. Those campaigns have benefited Camp Good Days and Special Times, a not-for-profit organization that provides a summer camp experience to children whose lives have been affected by a cancer diagnosis and sickle cell anemia.
It costs about $800 to send a child to the camp, and the F-M High School Student Council has a goal to raise $100,000 each year for the camp. To help reach this goal, students can participate in fundraising activities such as going door-to-door in neighborhoods or asking businesses for donations.
The 14 high school students serving as this year's DM masters' of ceremonies (MCs) also organize various fundraising activities.
"It's great to see everyone work together for the same purpose," said F-M High School Counselor Kelly Campolieta, the group's adviser. "Students encourage each other and focus their efforts on how they can make an impact."
An in-school assembly led by the DM MCs annually marks the official start to fundraising. For the first time in two years, the assembly returned to its traditional in-person format and was held Feb. 3. This year's culminating event, which is set for March 19, will also revert to its traditional and in-person format, but will be shortened from 12 hours to four.
For more information about Camp Good Days and this year's DM fundraiser, including how to make an online donation, check out the Dance Marathon website.
Community members can also donate their refundable bottles and cans to F-M DM via F-M Returnables, 202 West Seneca Street in Manlius. The drive ends March 19. (Please mention F-M DM when donating.)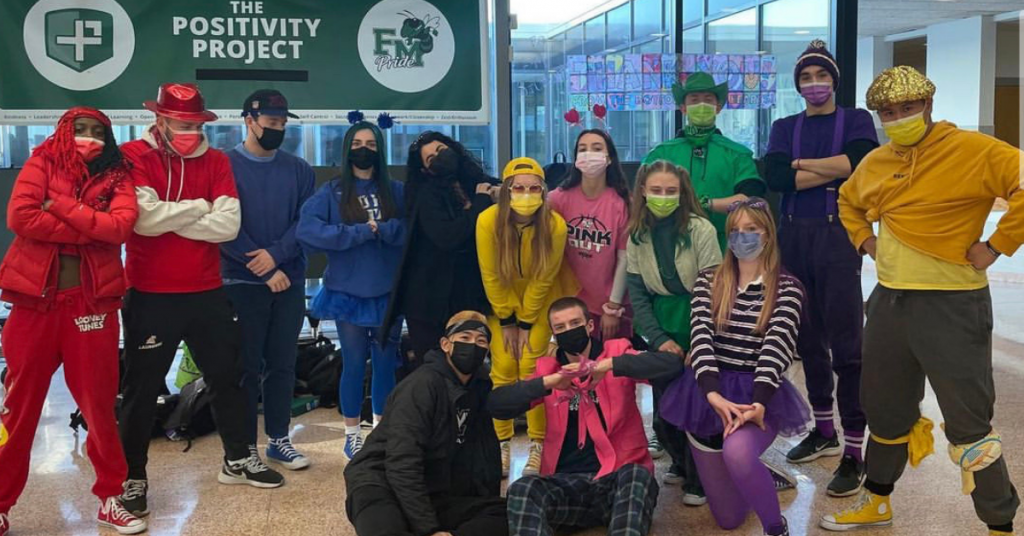 Fayetteville-Manlius High School students are gearing up for Dance Marathon 2022 by fundraising and celebrating theme days.