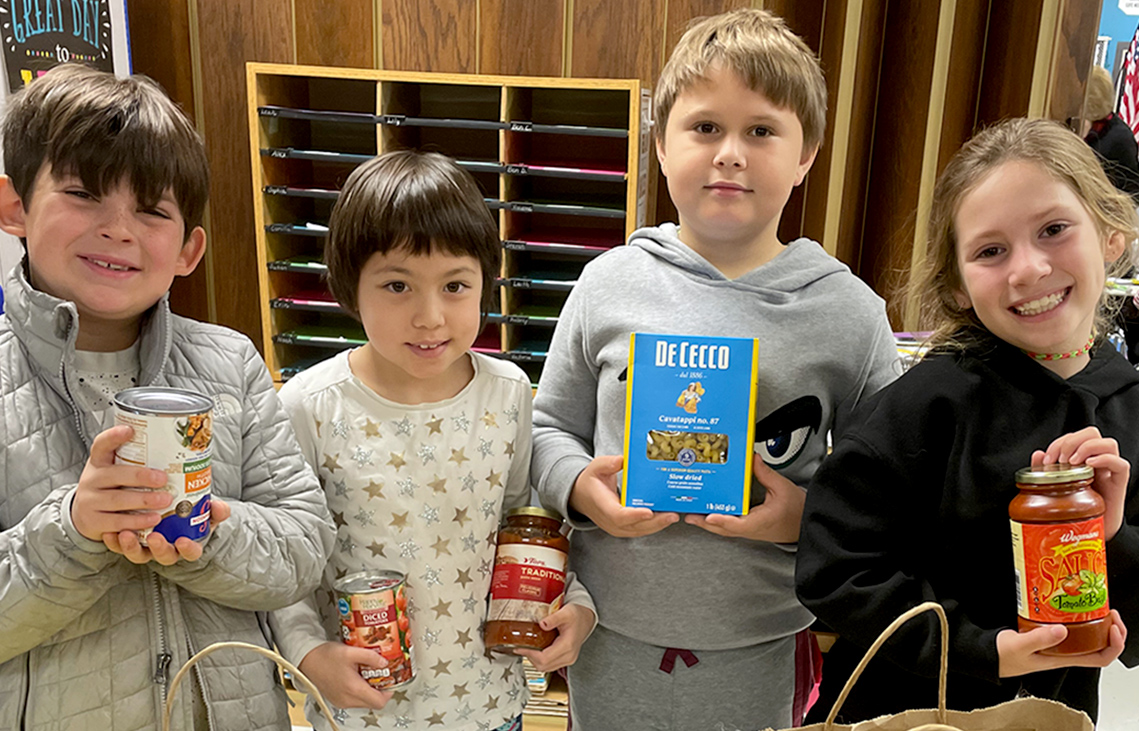 During this past holiday season, Fayetteville-Manlius students were looking out for others.
In November and December, Enders Road, Fayetteville and Mott Road elementary schools each held non-perishable food drives in support of the F-M Food Pantry. Students collected more than 4,300 food donations for the community organization, which supports F-M families who are facing challenging times.
Eagle Hill Middle School students who are participating in the school's Agents of Change class recently collected and donated 1,3000 diapers for CNY Diaper Bank. The local organization distributes diapers to local in-need families.

Wellwood Middle School students recently collected and donated dozens of winter clothing items for Ukrainian refugees. The donations were given to Refugee and Immigrant Self-Empowerment (RISE), which provides community resources for nearly 400 refugees and immigrant families from more than 25 nations worldwide.
At F-M High School, members of Patriot Club spent time assembling and mailing holiday care packages for United States military troops who are serving overseas. Featuring puzzles, books, coffee and snacks, the packages were sent to more than 20 troops, some of whom are F-M High School alumni. Students also wrote supportive messages to the soldiers.