A group of Fayetteville-Manlius High School students is gearing up for the ultimate history test.
This spring, members of F-M's History Bee & Bowl team will compete in the National History Bee & Bowl in and around Washington, D.C. The four-member group qualified for the national event following its second place finish at the regional competition, which was held earlier this month in Elma, NY.
Founded in 2010 by "Jeopardy!" game show champion David Madden, the National History Bee & Bowl is a buzzer-based trivia competition that features questions about the history of the arts, sciences, religion, philosophy, language, historical geography, sports and entertainment.
During the Jan. 4 regional competition, sophomores Peilin Lu and Jason Porter received awards for how well they each performed in the competition's individual round. Peilin was named New York state's second-place finisher; Jason came in third.
In addition to Peilin and Jason, F-M's team includes sophomore Joseph Stewart and junior Daniel Haungs.
F-M educator Ryan Aldrich advises the F-M club, which meets after school on a weekly basis. There is no prerequisite for joining the team, other than having a passion for history, according to Aldrich.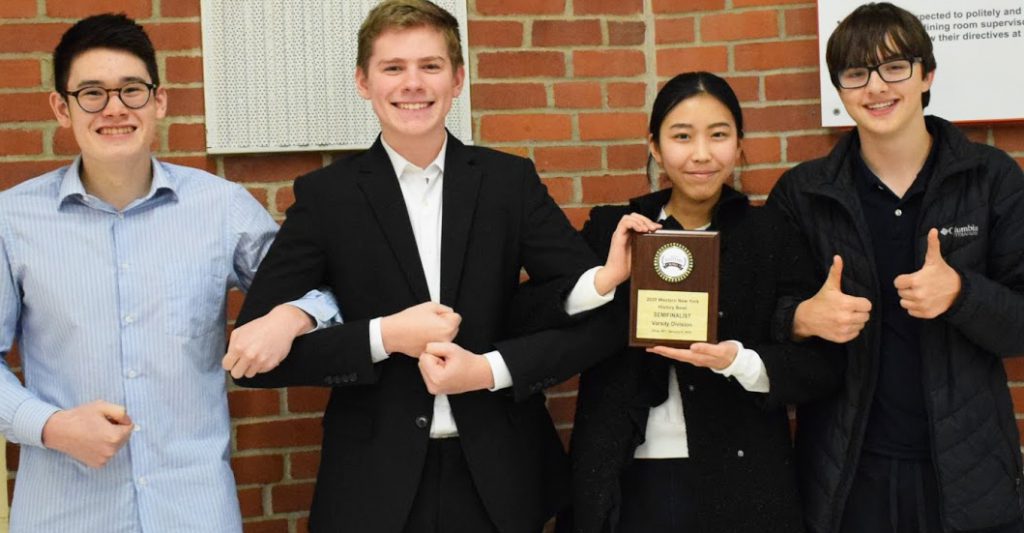 Members of the Fayetteville-Manlius High School History Bee & Bowl team includes (from left) sophomore Jason Porter,  junior Daniel Haungs, sophomore Peilin Lu and sophomore Joseph Stewart.