Fayetteville-Manlius School District recently named retired administrator and educator Paula Kopp as Wellwood Middle School's interim assistant principal for the remainder of the 2018-19 school year.
She replaces the school's former assistant principal, Marcy Baker, who recently accepted a position with the Jamesville-Dewitt Central School District.
Ms. Kopp, who retired from Solvay Union Free School District in 2017, briefly served as Wellwood's interim assistant principal last school year. She replaced Warren Smith, who resigned in December 2017 and helped lead the school alongside Melissa Corbin, the school's principal, until Mrs. Baker was appointed to the position in April 2018.
For more than three decades, Ms. Kopp, a Syracuse resident, was part of Solvay's leadership team. She served as a principal in various capacities, including at the middle and elementary school levels, and also taught middle school health and physical education. She started her career as an educator with the Altmar-Parish-Williamstown Central School District in 1983.
Because Ms. Kopp is receiving a pension form the New York State Teachers' Retirement System, she needed to be approved by the New York State Education Department to receive what is known as a Section 211 waiver. This waiver recognizes the urgent need for a highly experienced individual, like Ms. Kopp, to complete a temporary position and be appropriately compensated in a district so that the quality of education may be sustained for the students.
This waiver was approved so that Ms. Kopp could begin on Jan. 2.
"We are grateful to the state education department for its approval," Assistant Superintendent for Personnel Jeffrey Gordon said. "The waiver allows a highly experienced educator to join our administrative team at Wellwood so we can focus our efforts on finding a qualified permanent candidate."
The district anticipates the permanent hire will begin with F-M effective July 1.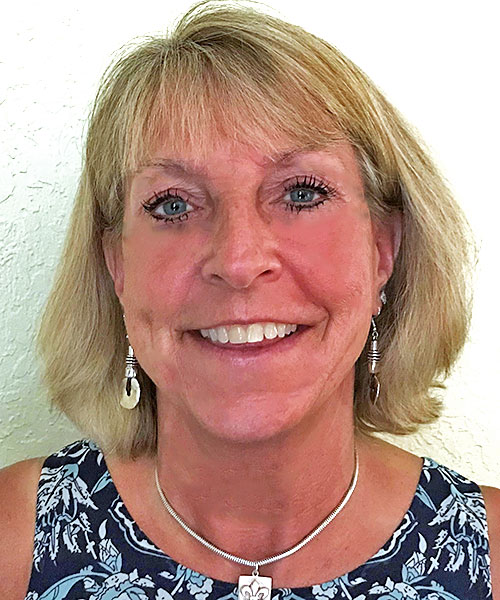 Paula Kopp was recently named Wellwood Middle School's interim assistant principal for the remainder of the 2018-19 school year.