This spring, Enders Road Elementary School students are focusing on how they can help others and "be the change they wish to see in the world."
On May 6-17, students in kindergarten through fourth grade at the Fayetteville-Manlius elementary school participated in the "Enders Road Kindness Challenge" by performing at least one random act of kindness each day. The goal of the activity was to inspire positive actions and celebrate how far kindness can go.
Throughout the project, students were encouraged by their teachers to reflect on good choices they've been making, and to write these positive actions on paper slips. The completed slips were used to construct a paper chain, which started in the school's lobby and, as it grew, snaked its way past the main office and traveled throughout the hallways.
Thanks to staff members and parent volunteers, the paper links were fastened daily so that students could observe the chain's real-time progress. During each day's morning announcements, Enders Road Principal Deborah Capri highlighted some of the documented kind acts before they were added to the chain.
To encourage more positive actions, an anonymous donor agreed to provide a monetary gift to a charity of students' choosing if, at the end of the challenge, the paper chain made its way entirely around the school's interior.
On May 17 – the final day of the challenge – a colorful, paper chain representing hundreds of positive gestures fully looped its way around the school. A school-wide vote determined F-M Food Pantry would receive the anonymous donation.
The activity was organized by Enders' Site-Based Team, which is a group of parents, teachers, administrators and students working to improve student achievement and success at the building level.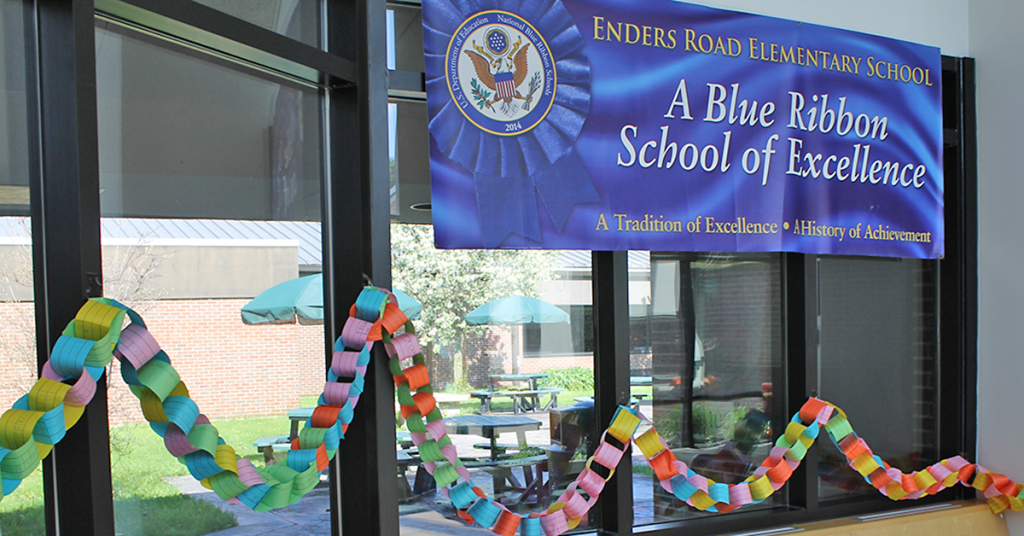 Enders Road Elementary School students participated in the Kindness Challenge May 6-17.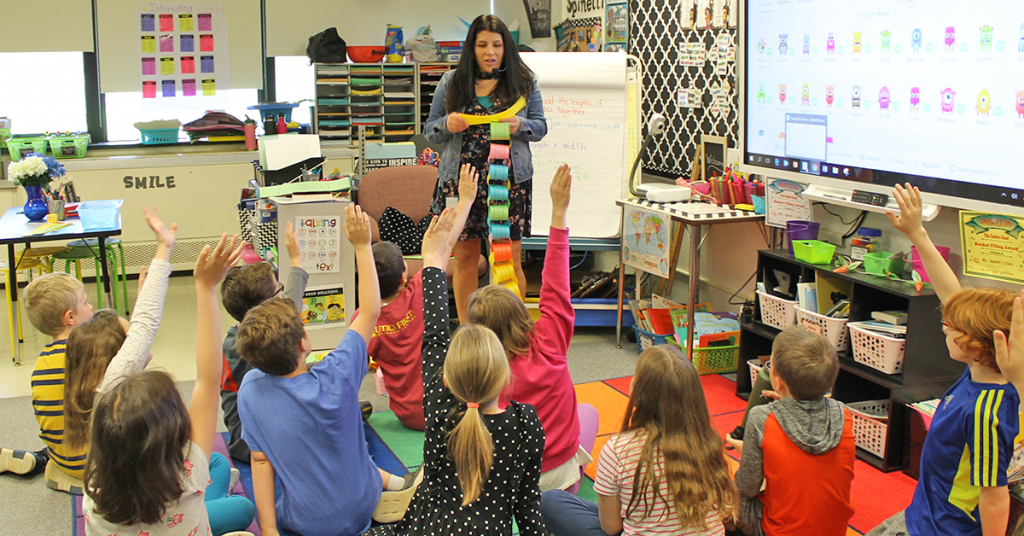 Educator Cristi Spinelli talks to students about the importance of performing kind acts.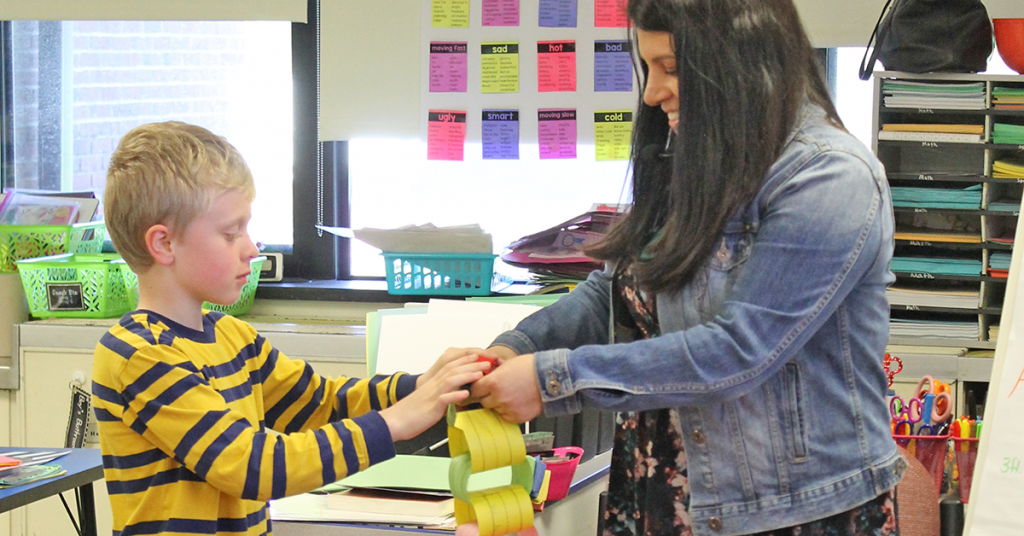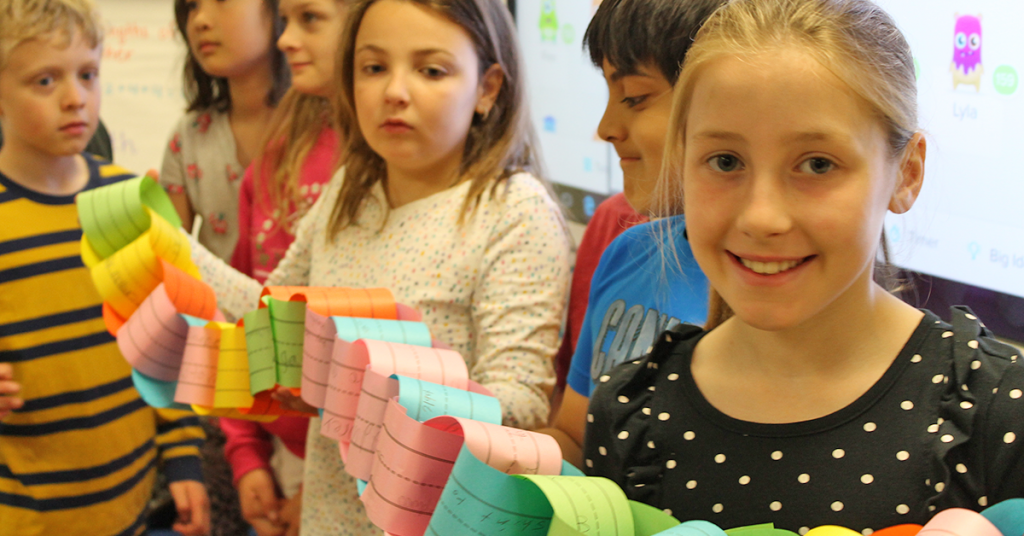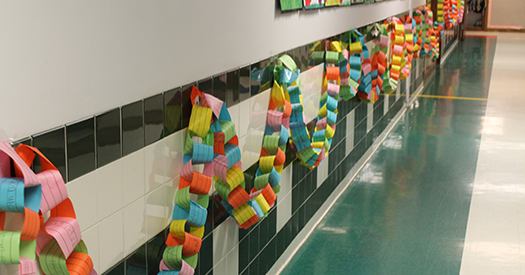 On May 17, the paper chain of kindness wrapped all the way around Enders Road Elementary School.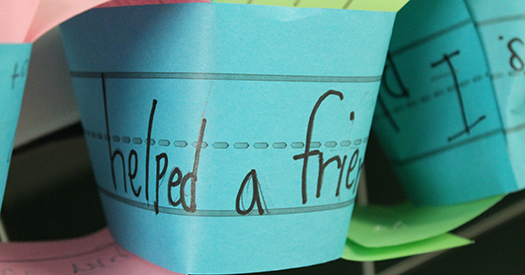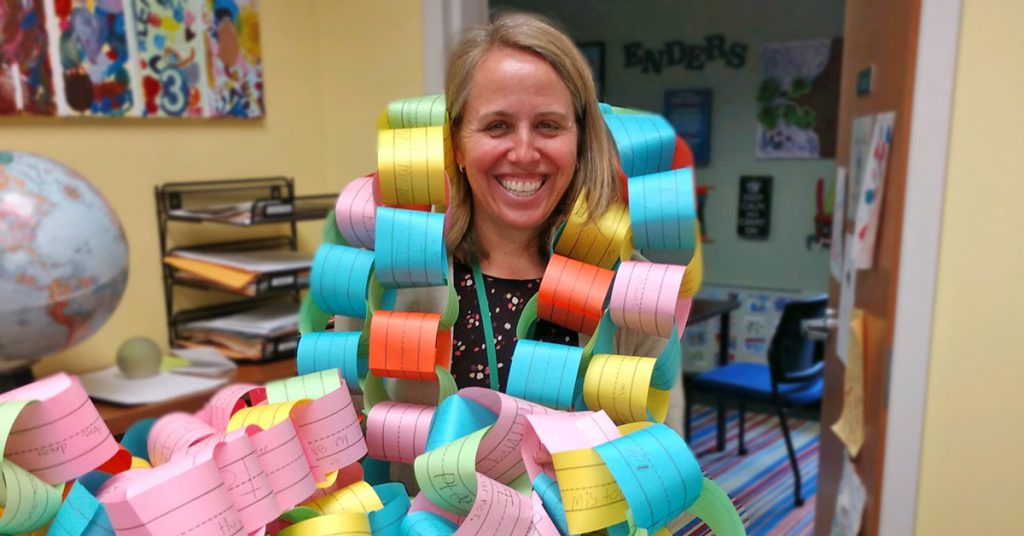 Enders Road Elementary School Principal Deborah Capri highlighted many of students' acts of kindness during morning announcements.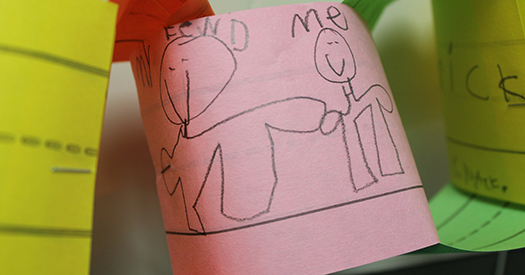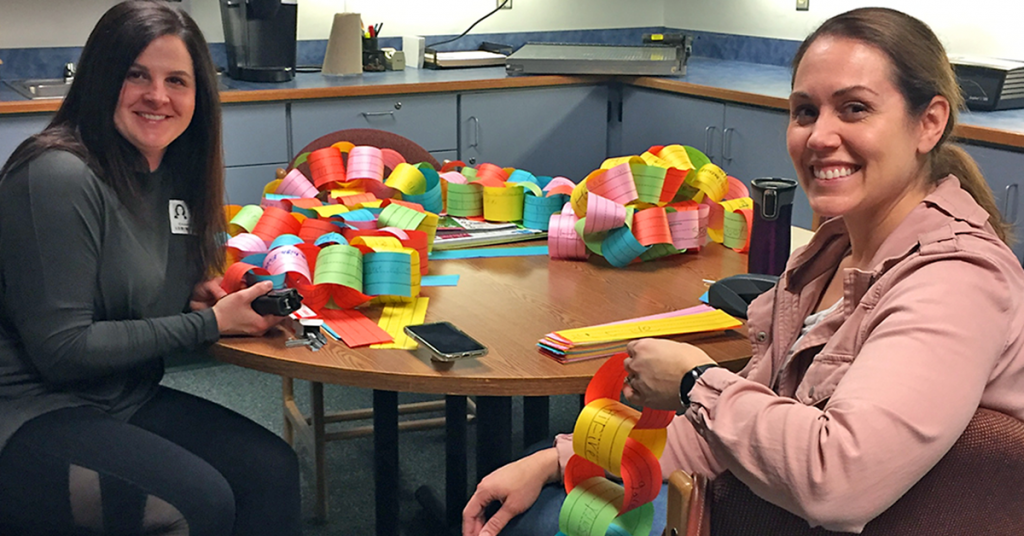 Enders Road Elementary School parent volunteers helped construct the kindness chain daily so that students could see its progress in real time.