The Fayetteville-Manlius Business Office is responsible for managing the money needed to support the district's educational mission. One of the office's most important functions is developing the proposed school budget for the consideration of the district's board of education and voters.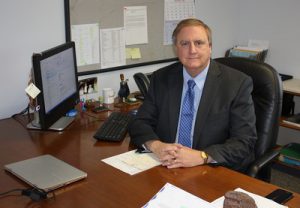 William Furlong, Assistant Superintendent for Business Services
315-692-1221  wfurlong@fmschools.org
Mr. Furlong supervises F-M's Business Office, which is responsible for accounting, auditing, benefits coordination, capital projects coordination, contract negotiations, facility use coordination, the district census, payroll, purchasing, records management and safety planning. Mr. Furlong also supervises the Buildings and Grounds, Food Service and Transportation departments.
Department Staff Contact Information
For questions or concerns regarding payroll, purchasing or human resources, email wfurlong@fmschools.org.
Financial Statements
The district's financial statements are prepared by Grossman St. Amour (previously Green & Seifter), Certified Public Accountants.
Financial Statements and Supplementary Information – June 30, 2020
Financial Statements and Supplementary Information – June 30, 2019
Audits
To report suspected fraud, waste and abuse, please go to the New York State Education Department's "Report Fraud, Waste and Abuse" webpage.